June 2, 2012 - 12:08am
Photos: Johnny Bananas at City Slickers
MTV reality show star Johnny Bananas dropped into City Slickers in Downtown Batavia tonight. Bananas made the appearance to help support the new restaurant's opening week. The star of shows such as "Real World" signed autographs and posed for pictures with fans.
Owner Ken Mistler said a big crowd showed up during the piano bar portion of the evening for the restaurant and bar's first Saturday night, even though there was a two-hour power outage downtown.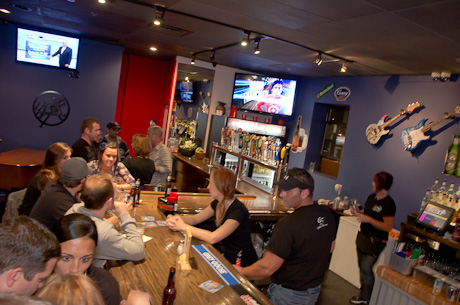 While I may or may not know Johnny Bananas, I do know that Ken Mistler has done it again! Just had dinner at City Slicker's - awesome! Love the renovation! Love the menu! The food is awesome! Great job Kenny! And thanks to all the people that are supporting Kenny! Great Job!!