June 7, 2011 - 12:11am
Photos: The Memphis Belle at the county airport
I got four emails from four different people this morning about a B-17 being parked at the Genesee County Airport.
It turns out it's been there almost a week. The plane is the Memphis Belle, a prop plane used in the movie of that name. Its proper home is the Geneseo Airport, but since that is a grass field, all the recent rains have made the runway too soggy for landing such a large bird.
The Memphis Belle is expected to depart some time Wednesday.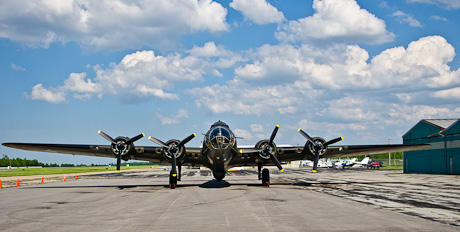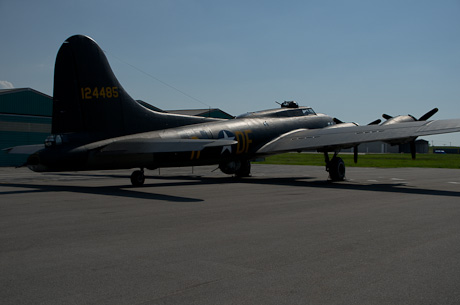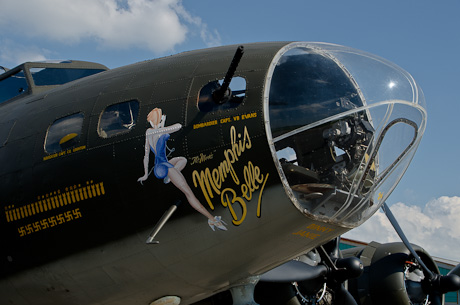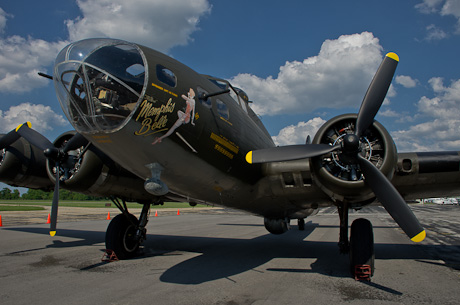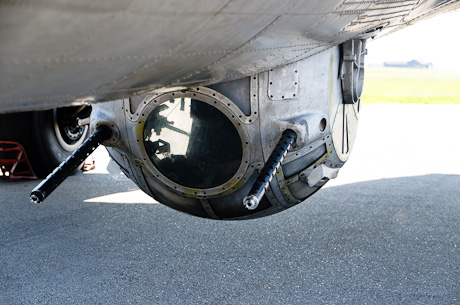 June 7, 2011 - 12:43am
#1
I can't help but think of Randall Jarrell's poem "The Death of the Ball Turret Gunner" when I see these bombers: From my mother's sleep I fell into the State, And I hunched in its belly till my wet fur froze. Six miles from earth, loosed from its dream of life, I woke to black flak and the nightmare fighters. When I died they washed me out of the turret with a hose.