July 25, 2013 - 6:55pm
Photos: Oakfield's new water tower rising 165 feet into the sky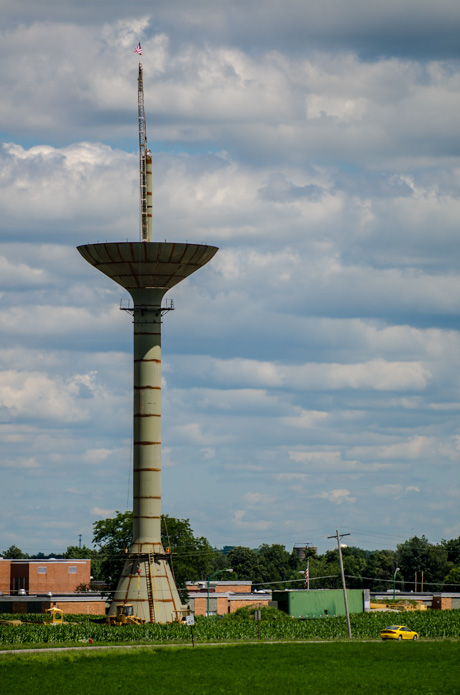 Construction is well under way for the new $1.65-million water tower in Oakfield and if all goes to plan, it could be in use by this fall.
Every day there are from five to seven welders on the job constructing the 165-foot, 10-inch tower. The sections are pre-fab and then welded together on site. It took one day to raise the center column, two weeks to build the bottom half of the tank top.
The tower now acts as it's own crane to haul workers and material to the top.
Workers will begin installing the next sections of the top of the tower on Monday.
Clark Patterson Lee out of Rochester handled the design and engineering. Caldwell Industrial out of Louisville, Ky., is the construction contractor.
The pedisphere-design tank will hold 500,000 gallons of water once completed.