December 5, 2011 - 11:52pm
Photos: Open house at Oatka School of Glass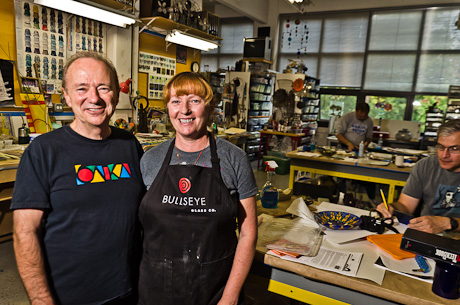 The doors to Oatka School of Glass opened on Monday evening, giving visitors -- mostly Chamber of Commerce members -- a chance to see what the school has to offer, most notably its new glassblowing class area.
New instructor Justin McKenney gave a lengthy demonstration and lecture on how glassblowing works and how he teaches his classes.
The Alfred University graduate taught glassblowing in the Boston area before deciding to move back with his wife to her hometown, Buffalo.
McKenney said the new glassblowing school at Oatka is the only one of its kind between Buffalo and Corning.
Classes are structured to give people the ability to just dabble in glassblowing -- close supervision on making, for example, Christmas ornaments -- or new students interested in a long-term hobby can start with glassblowing 101. There are also family classes and one-on-one instruction.
McKenney will provide more glassblowing demonstrations during Holidays at Harvester from 5 to 8 p.m., Friday.
For more information on the school, click here.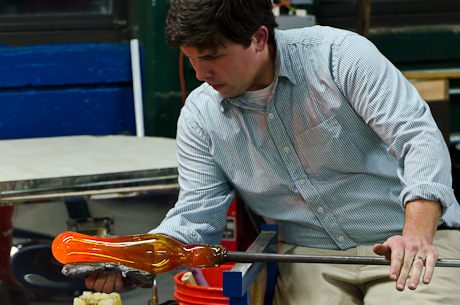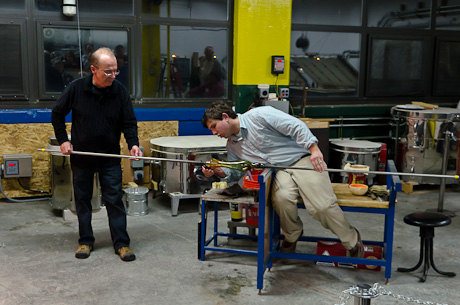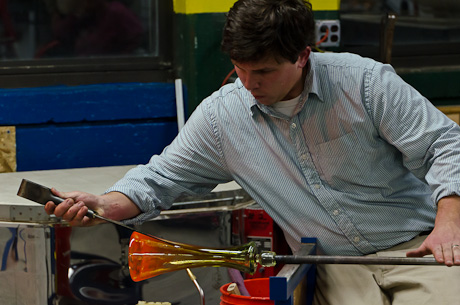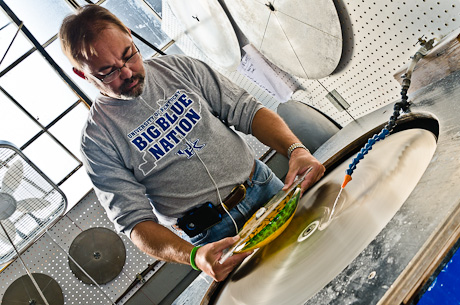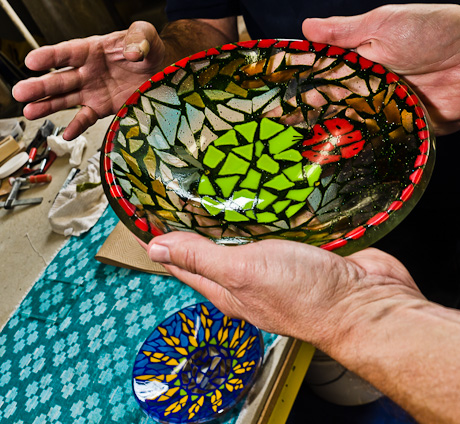 Bottom photo, some of the Christmas decorations made Saturday by 75 Girl Scouts who visited Oatka on Saturday.
December 6, 2011 - 10:57am
#1
Amazing what you can make with glass. It is a beautiful form of art.