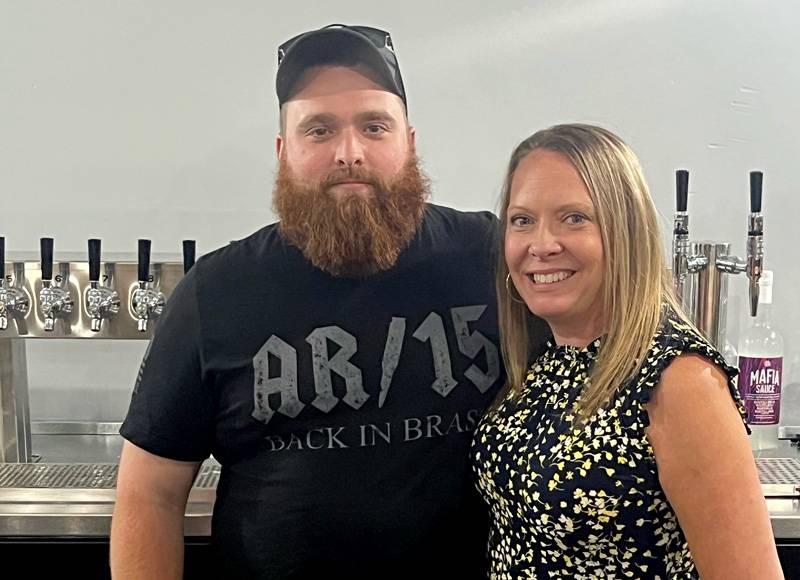 It was a year ago Thursday when Bill and Michelle Snyder spent their wedding anniversary dinner discussing business ambitions to open a second location for Windy Brew, Michelle says.
And a year later, the couple is celebrating its 32nd anniversary and the opening of that location at 56 Harvester Ave. in Batavia. Windy Brew is open from 11:30 a.m. to 10 p.m.
It took some connections in Batavia and the local business world — Rob Credi of Pub Coffee Hub and Crapshoot Commissary, and Tammy Hathaway of Batavia Development Corp., the couple said — and then plans began to unfold.
"And when we were at dinner a year ago, we talked about opening a second location and reached out to some friends in the City of Batavia to see if there were any buildings for sale or for lease, and we came across the Harvester Center through Tammy, and she put us in the direction of talking to Rob … and that's how we got in touch with (Harvester Center Manager) Jarrod Clark and took this space," Michelle said about the street-level site on the city's east side. 
"We completely renovated the area that we have. We had some tear-out and things like that. There are two complete new bathrooms. The taproom and bar are all brand new. All the tables and chairs, it's all brand new. We have shiplap walls, the floor is like a vinyl planking, and the bar was custom-built by a friend of ours. 
"It's beautiful. I wanted a rustic, industrial look, and I feel like we really captured that with the way the heating and cooling ventilation and our chairs and tables just really came together really nice," she said.
It's a family partnership between Michelle and her son Bradley Snyder. They share their story online about how the family-run business began with a passion and love for beer. Someone gave them a beer kit as a gift, and that turned into buying a kettle and going into a full-grain brewing hobby. 
"Then we thought it was time to share our love with others," the Snyders said. 
The first Windy Brew is on their home property in Strykersville, and the Snyders have been running it for six and a half years. 
There are 15 beers on tap, a cider and, with a full liquor license, there will be mixed drinks and wine available as well at the Batavia location, Michelle said. "But our focus is really our craft beer," she said. 
"I consider us a brewpub. But the city of Batavia said it has to be a restaurant tap room, so I don't know. They have their own version of what a brewpub is," she said.
As for the food menu, there will be pulled pork sandwiches made from pork that is smoked at the Strykersville facility, loaded nachos, pretzels with dill pickle dip, chips and dip, a taco basket, and tortilla chips with salsa and guac. 
The long wooden bar in variegated hues of blond is highlighted by the dropped hooded lights that give off a yellow glow. There's a definite juxtaposition of industrial silver ceiling fixtures atop the rustic flooring and weathered side paneling for an eclectic mix of design materials. Adding to the ambiance will be musician Rob Koepf, performing 1980s and 90s rock and classic country from 7 to 10 p.m. this Saturday. 
Michelle is anxiously awaiting for another vendor to open in the other half of the property, as they will be sharing some equipment, and Windy Brew will also be making custom pizzas as part of the menu. That is "coming soon," Michelle said. 
 "I am just so excited that we are here and able to open at this point. It's been a long road, but it's been well worth it," she said. "I feel it's going to be really great for Batavia to have this location. And customers seem to be very excited about us opening in the Batavia area." 
Though there is a clear definition between the two businesses, the other half of the site will be quite visible, and at least one operator has been identified as Vianiliz "Vee" Echevarria Rivera and her mother Elizabeth under the takeout restaurant name of Linda Borinqueña.
Rivera had hoped to open in June, and said that she had unexpected delays and would have to push that date back.
Meanwhile, Windy Brew will be there, with hours of 2 to 9 p.m. Tuesday and Wednesday, 11:30 a.m. to 10 p.m. Thursday through Saturday and 11 a.m. to 6 p.m. Sunday.
Image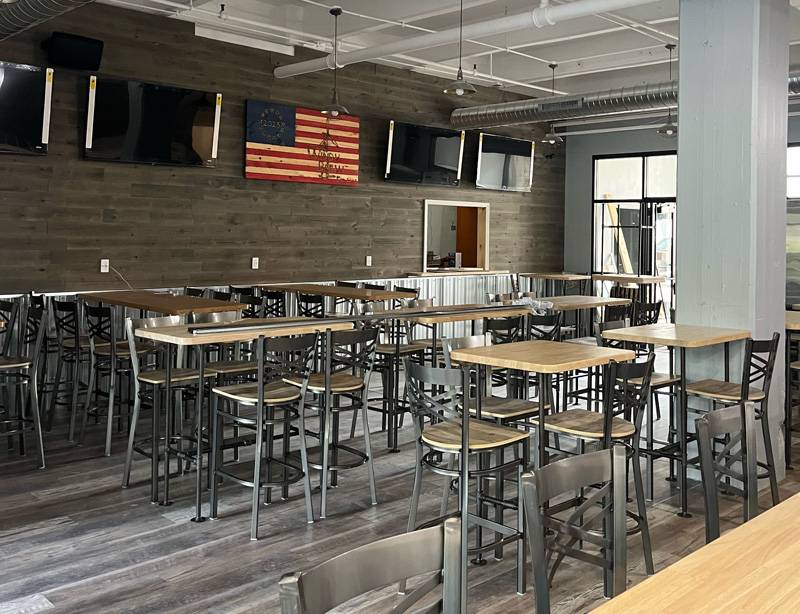 Image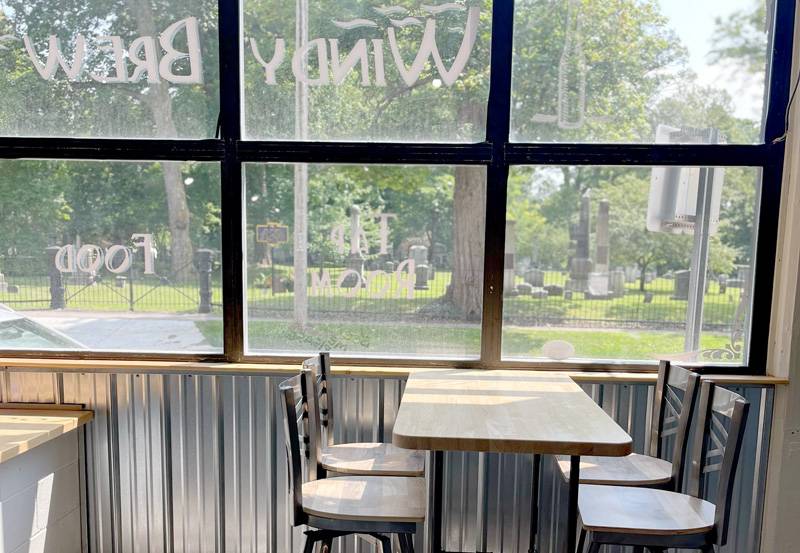 Image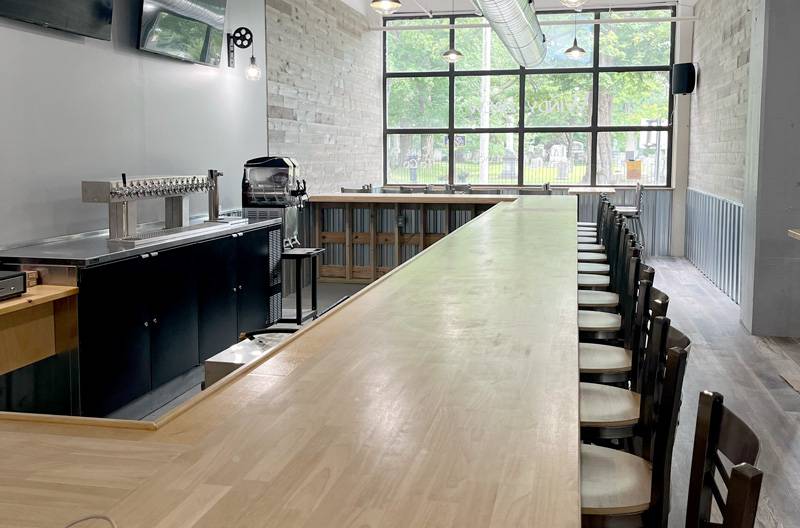 Submitted photos.