January 6, 2012 - 12:42am
Photos: 'Shooting for a Cure' event at Pembroke High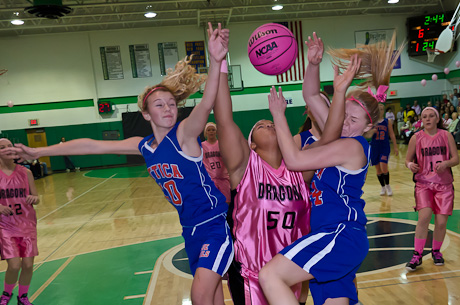 The girls of the Pembroke High School basketball team were dressed in all pink uniforms Thursday night in front of a capacity crowd in their home gym.
The big turn out and the pink uniforms were part of a fundraiser called "Shooting for a Cure" to support breast cancer research
Proceeds are being donated to the Roswell Park Cancer Institute.
The Walt Disney Company donated a family 4-pack of 3-day tickets to their Disney Orlando Parks (value of $1,000) as the grand prize drawing. The winner was selected at half-time of Thursday's game, but we don't yet have the name of the winner.
Bottom picture, Bryan Wittman, global VP of Special Events for Disney, team captain Randi Dellapenta, April McMillion and Buster Bison, mascot of the Buffalo Bisons.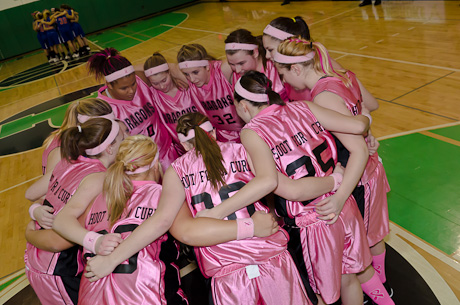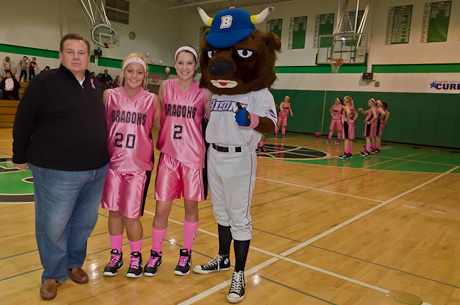 If you're unable to view the slide show, click here.
To purchase printed copies of the photos from this event, click here.