June 23, 2011 - 2:07pm
Photos: Tree on West Main Street, Batavia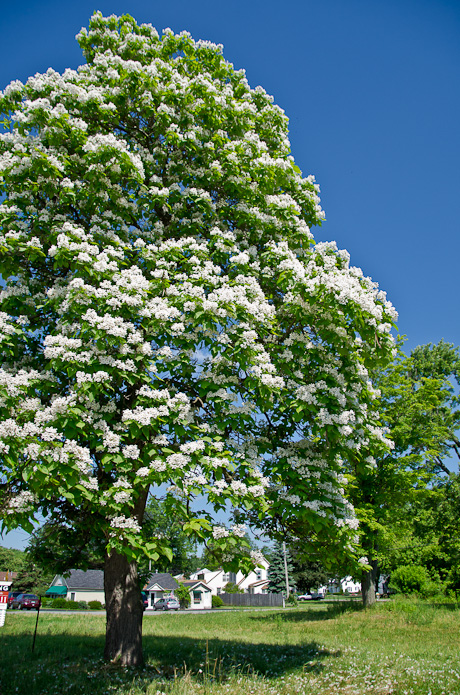 Driving down West Main late this morning, I was struck by this stunning tree with its white flowers against the deep-blue sky.
Once again, I have no idea of the name of this type of tree.
I took several photos.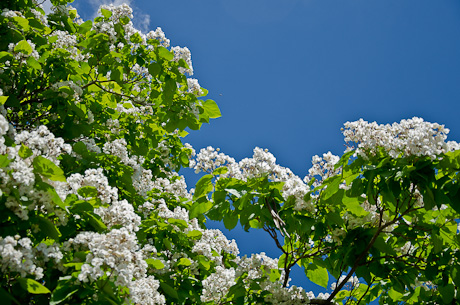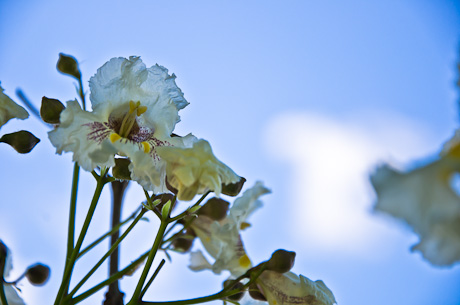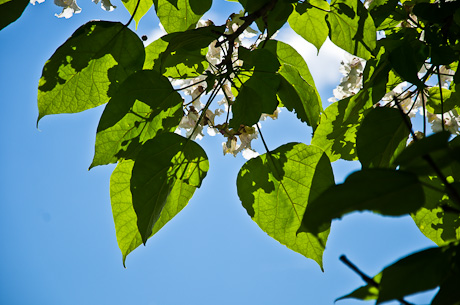 June 23, 2011 - 4:58pm
#3
I actually live near one of these trees and I always thought it was the ugliest tree ever...even more when the string bean pod like things come out on it.