Image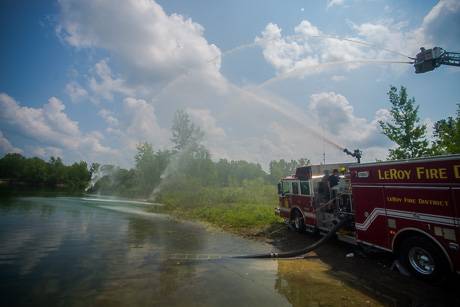 Genesee County Emergency Management Services was conducting water pump operations training for new recruits this afternoon at DeWitt Recreation Area, with assistance from Le Roy fire and Byron fire departments.
The goal while I was there was to get the flow up to 1,500 gallons per minute. Town of Batavia's Ladder 25 is capable of flowing 2,000 gallons a minute.
If you want to do fun stuff like this, become a volunteer firefighter in your community. Visit Ready Genesee for more information.
Image