September 28, 2011 - 12:22am
Police name suspects in recent residential burglaries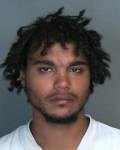 Two suspects have been taken into custody in connection with a pair overnight burglaries on Williams and Swan streets, according to Batavia PD.
Police are investigating whether the pair were involved in other recent residential burglaries.
On Tuesday, the alleged burglars entered occupied residences on Williams Street and Swan Street in the early morning hours.
Take into custody shortly after the first reported burglary, at 2:09 a.m., on Swan Street, was Kurt H. Hawkins Jr., 18, who has no permanent address. Hawkins was charged with burglary, 2nd.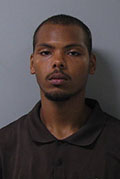 Hawkins was located in the area of Williams and Ellicott streets shortly after a homeowner reportedly observed the suspect in his residence. Hawkins reportedly initially tried to flee from police and was taken into custody after a foot chase.
While police were investigating the Williams Street burglary, police received a report of a residential burglary in progress on Swan Street.
The alleged burglar fled the residence and could not be immediately located. Investigators indicate that evidence led them to Michael J. Hilton, 20, no permanent address.
Both Hawkins and Hilton were jailed without bail.
Both Hawkins and Hilton are suspected in other recent residential burglaries and additional charges may be pending.
Top photo, Hawkins; bottom photo, Hilton.
September 28, 2011 - 7:38am
#2
ok, I answered my own question, Hilton served 8 months upstate for the Leroy burglaries: (DIN # 10 B 2751)