July 6, 2014 - 1:17am
Rare coins found buried in front yard of home on Elm Street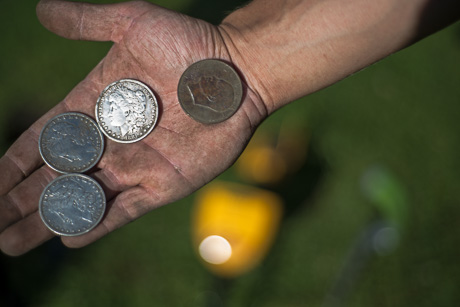 Joseph Gottstine found four $1 coins in the front yard of his mother-in-law, Stacy Lynn Neureuther, Saturday afternoon. What makes them such a neat find, is three of them are silver dollars from the 1880s. One is a silver dollar from 1971.
Gottstine's metal detector tells him if the hunk of metal under the ground is likely a penny, nickel, dime, quarter or silver dollar. Neureuther's yard on Elm Street is apparently filled with coins, though Gottstine only dug out the dollars.
Neureuther is curious how the coins got there. The house was built in 1910. Could construction workers have lost them? Or did they just accumulate over time.
She looked up the value of the coins online and the 19th Century pieces may be worth about $65 apiece.  
Gottstine said he took up the hobby of metal detecting about a year ago and this is probably his most exciting find yet.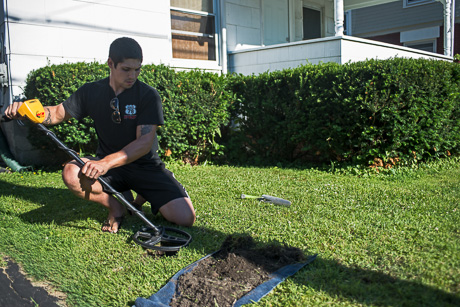 July 6, 2014 - 11:00pm
#1
That's where they went........I've been looking for them !!!