August 1, 2014 - 4:33pm
Reed Eye hosts ribbon cutting, grand opening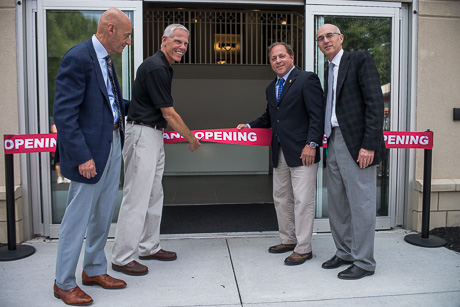 Reed Eye Associates held an open house and their official ribbon cutting today at their new location in Batavia on Washington Avenue (the former school administration building).
From left, Dr. Ronald Reed, Chamber President Tom Turnbull, Assemblyman Steve Hawley and Dr. Alan Bloom.
Previously: New home of Reed Eye built with historic preservation and customer care in mind
August 1, 2014 - 6:31pm
#1
Grand opening is Monday from 8-5. There will be treats and giveaways.
August 4, 2014 - 12:22am
#2
So, any Start Up NY or GCEDC corporate welfare involve with this?