December 31, 2013 - 4:01pm
Residents flocking to see snowy owls at airport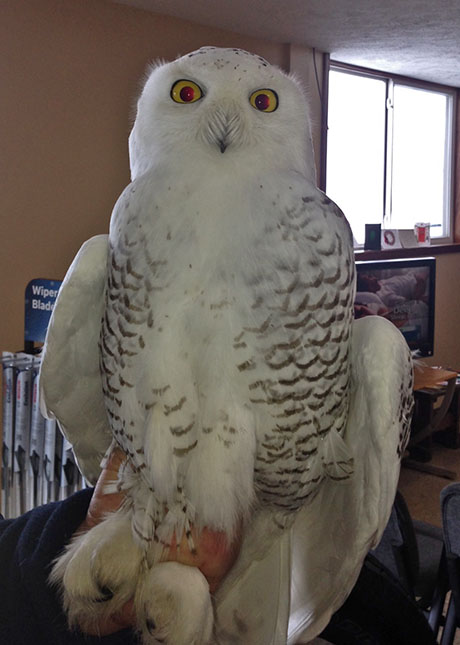 Jason Berne, manager of Parmenter Tire near the airport, sent in this picture of a snowy owl that he said a researcher brought into the shop for he and his staff to see.
"They are beautiful," Berne said.
TV news crews have been out to the airport today. Jay Terkel, in comments on our story from yesterday, said there are so many cars driving slowly around the airport "it's like Lion Country Safari" out there.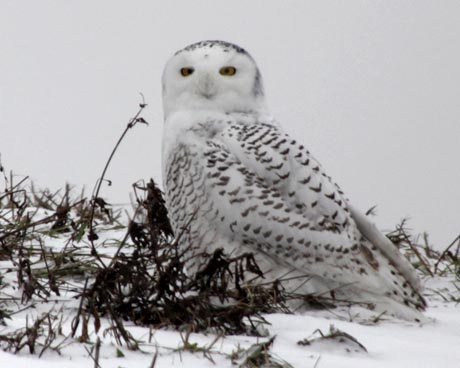 Photo by Jay Terkel.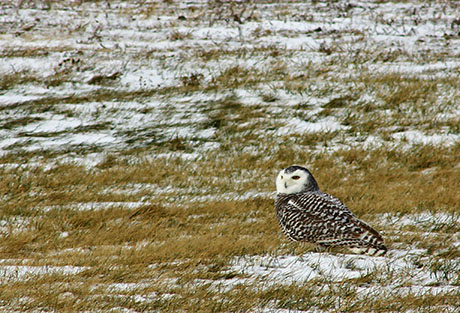 Photo by Dylan Brew.
January 2, 2014 - 6:46am
#6
You see a white bear coming, Kyle, you better worry.
I was helping to set up a camp on an ice floe north of Greenland once and there was a 30:06 rifle and ammo included in the gear we unloaded. My friend who had to stay out there for a few days asked about it, the scientist in charge said, mostly for the polar bears. I asked, just being curious, where the best place is to aim on the bear. He said "Oh you shouldn't shoot the bear, that just pisses them off. You can fire a couple of warning shots in the air which usually scares them off. If that doesn't work and they charge, it's preferable to shoot yourself as opposed to what the bear will do to you. Best thing is to ignore them unless they get close, if they're coming towards a camp it means they are very hungry." I smiled at my buddy and said "Have a nice time" and got back on the plane. There were no bear attacks, but they are fierce.