August 16, 2013 - 5:34pm
Sponsored Post: Hogs for Paws at Stan's Harley-Davidson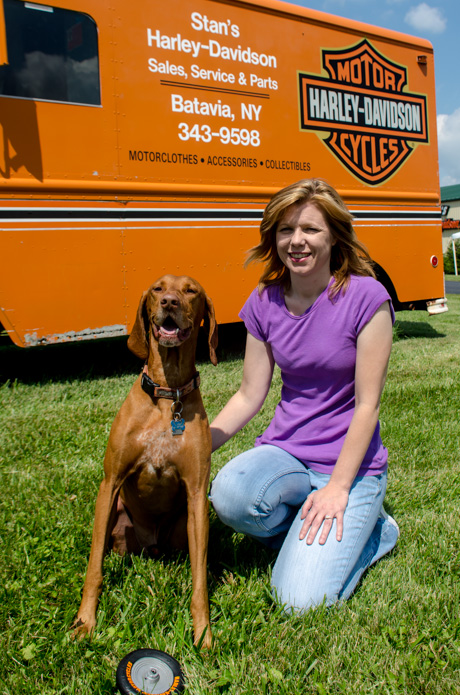 This is our 3rd annual fundraiser and reunion event for our local animal shelter. We invite any former resident and supporters of the Genesee County Animal Shelter to come out and join us!
This event will be from 11 a.m. to 3 p.m .at Stan's Harley Davidson located at 4425 W. Saile Drive, Batavia.

List of activities:
*Bring an item from the Animal Shelter's wishlist or a monetary donation -- receive lunch on us (graciously donated by Beds-n-Bones Pet Lodge & Frank Penna Catering)
*Microchipping for Dogs and Cats $30
*Obedience training with Fort Hyde Kennel
*Professional photos taken of your pets
*50/50 Raffle
*Pick-your-prize Raffle
*Pet Photo contest
*Many Vendors (Dirty Hairy Pet Service, Amy's Fluffy Friends and more!)
*WBTA will be doing a live remote from 11-1
*Bounce house

There will also be a retirement celebration for Genesee County's K-9 unit, Pharoah. Pharoah will be joining us for the day. He will be doing demonstrations with his handler, Deputy Thompson.
We will also be trying to get donantions for the new K-9 unit, Destro, coming to join us in September.