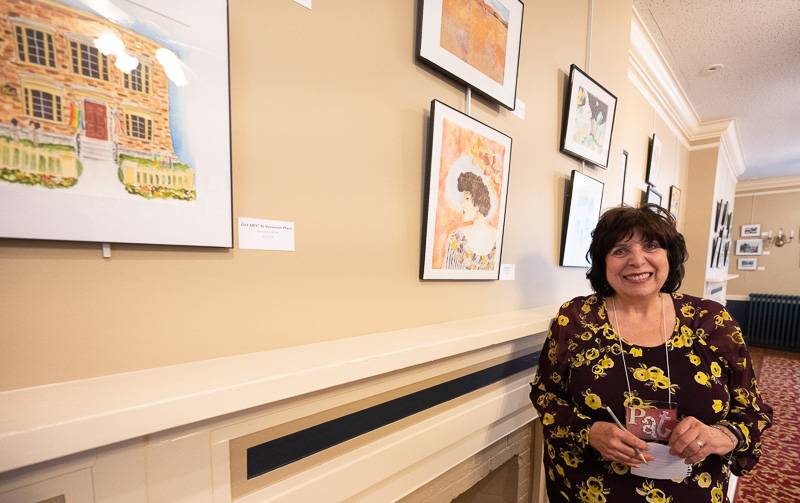 Patricia Schafer has been painting for years and years, she said, but she never thought about placing her work in an art show until she started to get a little unexpected recognition.
"It was so exciting, Schafer said. "I never had a show before. I've gotten to this stage of my life without a show; though I've been painting for a long time, but I never really had confidence in my work. Through the Chili art group, I've won a couple of ribbons here and there. And I thought, Oh, wait, there is somebody who likes my stuff."
GO ART! invited the Spencerport resident to show a bit of her work in Medina, and that led to a full show that runs through August at Seymour Place in Batavia.
She's titled the show, My Whimsical Heart, a totally appropriate description of her work, which is mixed media -- mostly painting and collage -- and features bright colors, mostly people, with creative, shall we say, whimsical backgrounds.
"If I do a landscape, and I do have a couple of landscapes, people are like, 'you gotta get back to those people. We love those people and the backgrounds.' So, people recognize my work, which is nice."
She said she paints for the love of it, for the joy of it.
"This is kind of like a relaxation hobby," Schafer said. "For me, I love it. I love color, it makes me happy. If you have a day that you're kind of down about stuff, that's just why I do it."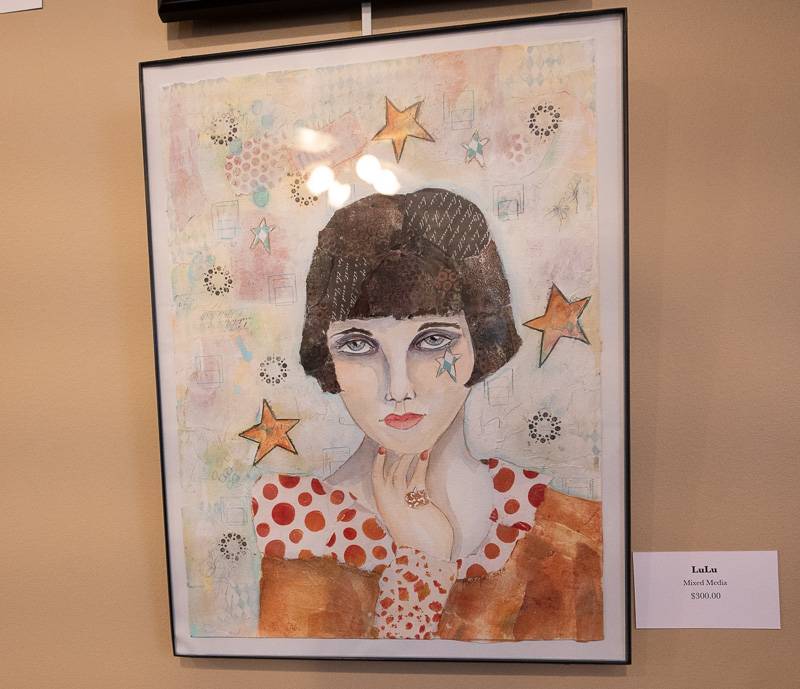 Image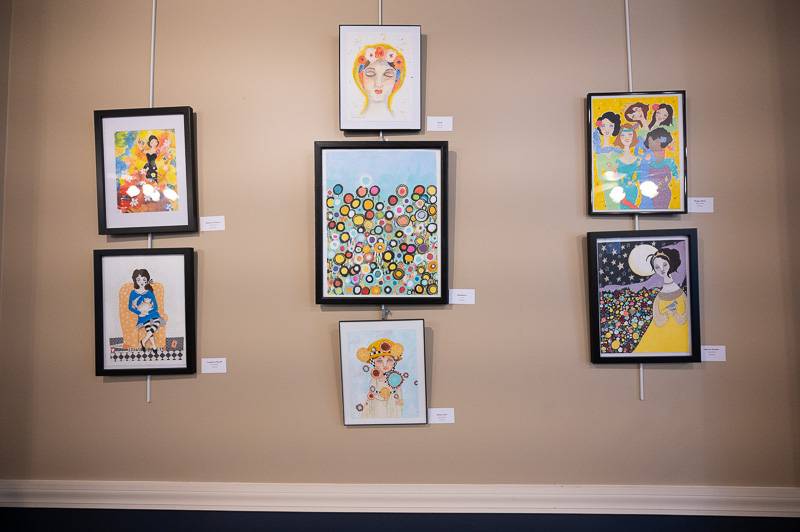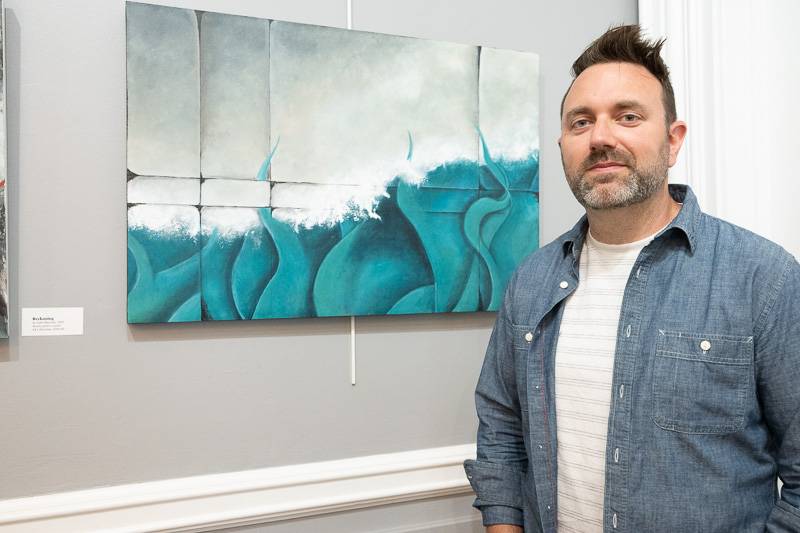 Corfu resident Justin Reynolds describes his seascapes and landscapes as somewhere between the abstract and realism.  They're never of any place he specifically remembers visiting.
"I've been asked a lot tonight if they're from specific places, and they're really not from places. I guess they're in my head or maybe I have been and forgotten. They're all very just kind of conjured up," he said.
Painting, Reynolds said during the opening of his show at GO ART!, takes him to different places.
"I think I always gravitate (to these places), in my mind, when I think of where I'd like to be relaxed and find some peace," Reynolds said. "I think those are some of the places I picture. So a lot of times, I'm painting where I could see myself unwinding and detaching from the stresses of life."
Image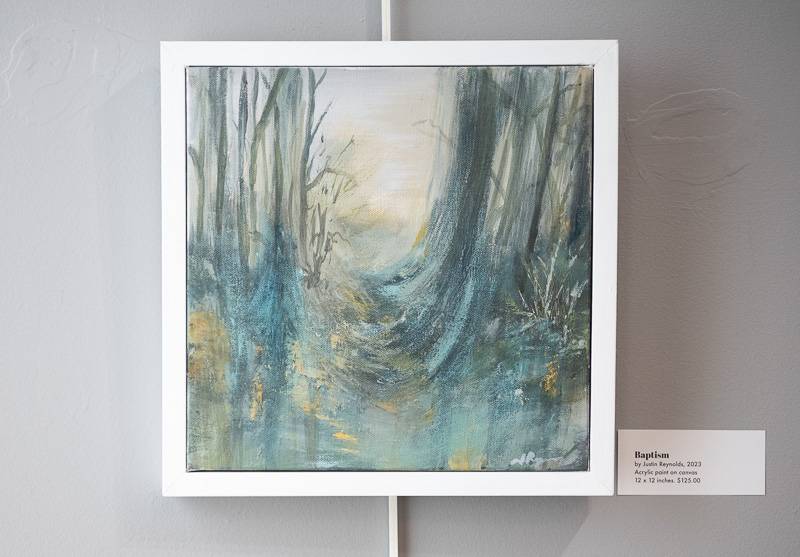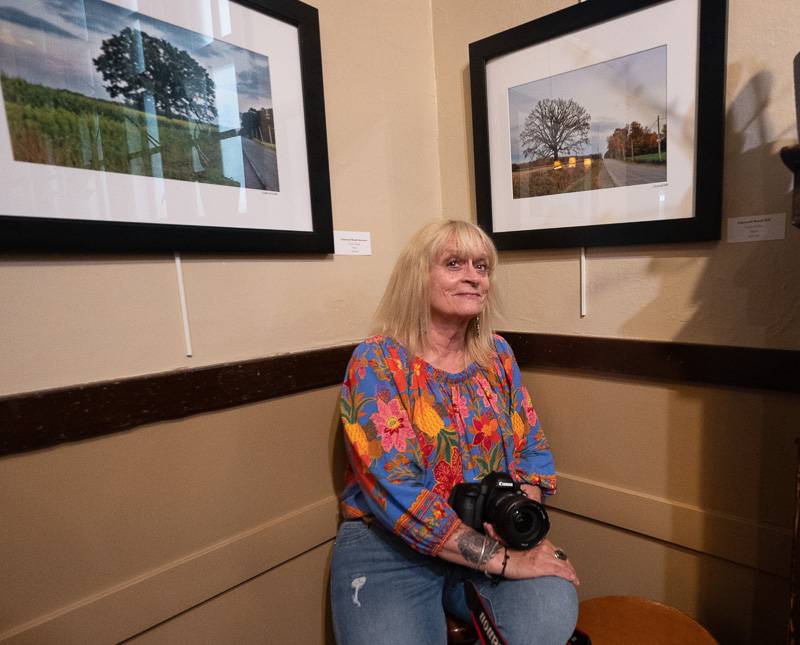 Photographer Carla Coots, a Le Roy resident, is best known for her music photography.  She can often be found at the Smokin' Eagle in Le Roy, snapping shots of bands playing in the bar.  Some of her best work is displayed on the venue's walls.
She also likes trees. Well, she likes photographing other things, but she does like trees, and trees are the focus of her show that opened Thursday at GO ART!
Coots is a retired special education teacher.  She took up photography 16 years ago when she was looking for something to do in the arts. 
"I think that I got into it because I needed to, and it was a good, really therapeutic thing," Coots said. "Art is a form of communication. I think that it really helped me get through a lot of things that I was going through at that time."
Image