The Blue Devils varsity football team took on Franklin Pennsylvania Friday night in their homecoming game.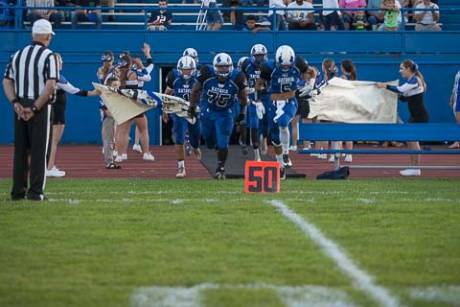 The Blue Devils scored on their opening drive and then scored a saftey on because of a bad snap of Franklin's first offensive play.  Franklin answered with a touchdown of their own later in the 1st.  But the game proceeded with Batavia out scoring Franklin about 2 to 1.
In the mid 3rd  quarter Franklin seemed all but defeated until a long pass and reception that was run in for a touchdown.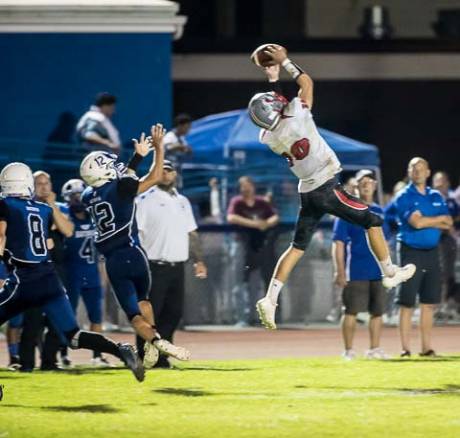 Franklin rallied and came back bring the score to within 8 points to 28-20. The Franklin rally was killed when a pass bounced out of a receivers hands and was intercepted by Batavia. The rest of the game was all Blue Devils.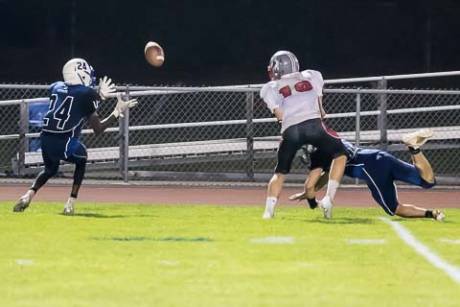 Final score, Blue Devils 42, Franklin Pennsylvania 20.
Alex Rood rushed 24 times for a total of 136 yards and 1 TD
Chandler Baker rushed 8 times for a total of 60 yards and 2 TDs
Baker also attempted 24 passes completed 20 for 1 TD and a total of 180 yards.
On Defense Taio Iburi Bethel had 8 tackles
Anthony Ray had 6 tackles for a loss of 3 yards. 
The Games key plays are pictured below.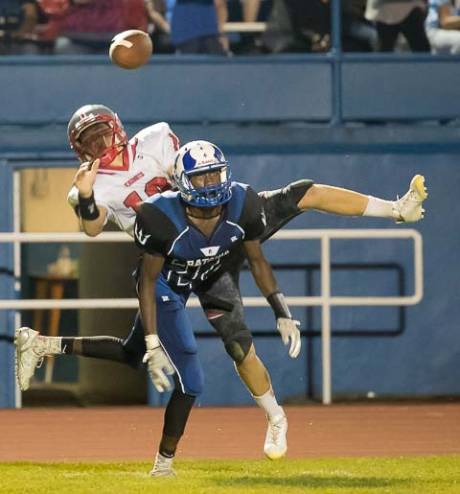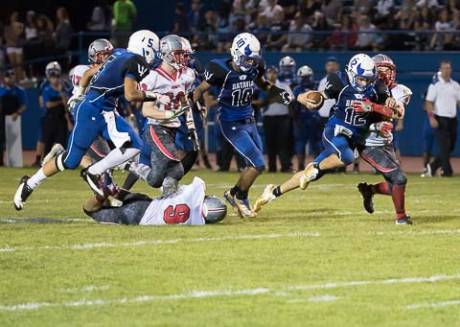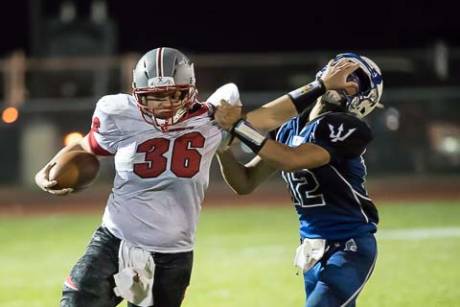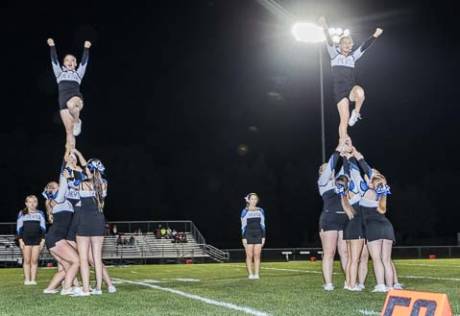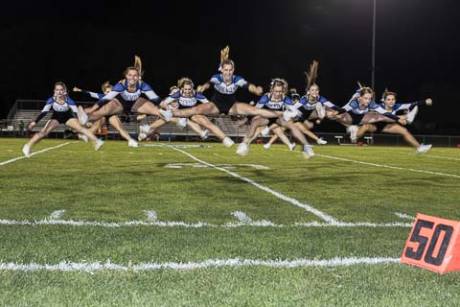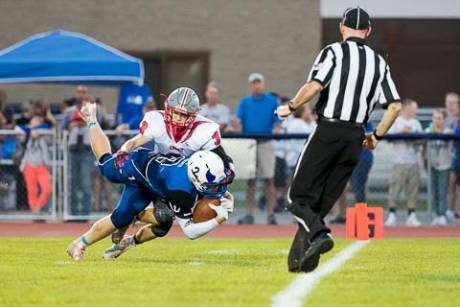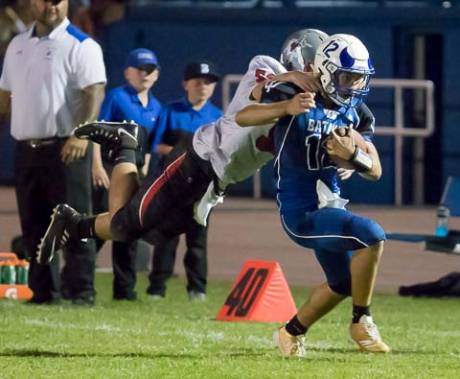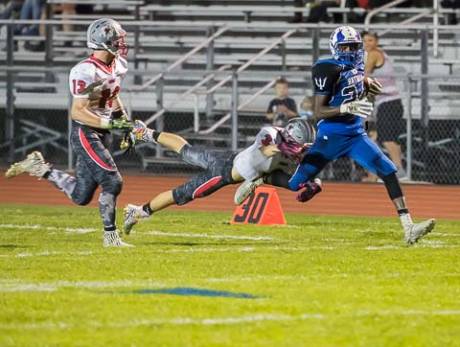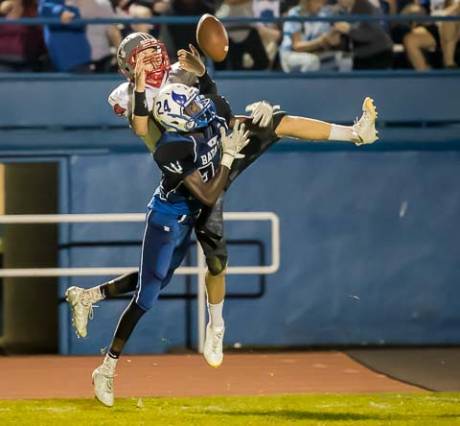 During Half time we were introduced to the Batavia HS Homecoming court.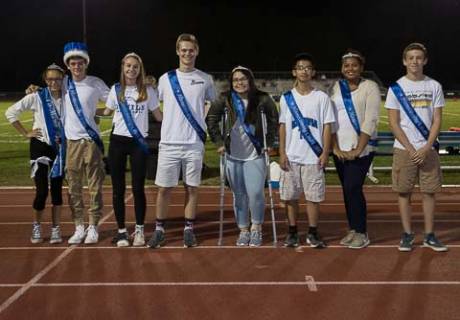 Also during halftime there was an emotional remembrance of fellow student, senior Lorne Brudz who passed away recently. The stadium observed a long moment of silence as classmates lit luminaire balloons as a tribute.