Image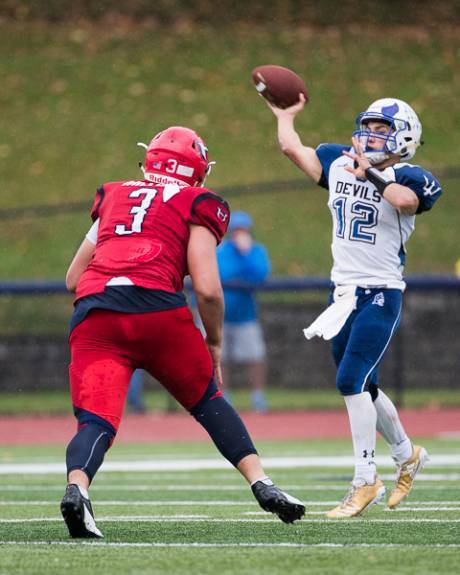 The 4th ranked Batavia Blue Devils took on the number 2 ranked Hornell Red Raiders on a rain soaked gridiron for the Sec V Class B semi-final.
As they normally do, the Blue Devils set the tone of the first half by scoring first on an across field drive.
A couple of possessions later the Red Raiders answered with a touchdown of their own and tied the game 7 to 7.
Good defensive plays and the rain ruled the rest first half. Neither offense could capitalize on good field position and passing was all but nonexistent because of the rain. At then end of the half, the score remained tied.
At the opening of the second half Hornell scored quickly changing the momentum of the game. Batavia played catch up for the entire second half. The Red Raiders consistently had better drives and good defense forcing a couple of turnovers to stop the Blue Devils.
Ray Leach only touched the ball once in the second half due to a leg injury. Perhaps the same leg injury that stopped the game last week so he could be helped off the field.
Hornell scored another touchdown and again failed to convert on the extra point.
The final score was Batavia 7 Hornell 26.
Congratulations Batavia Blue Devils on yet another winning season!
Image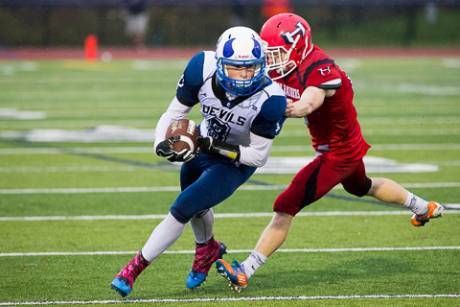 Image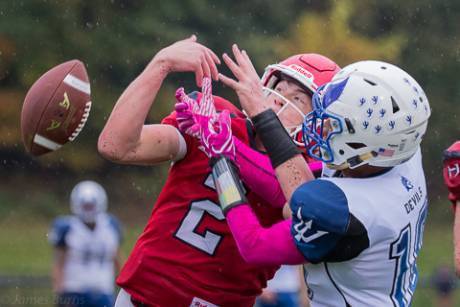 Image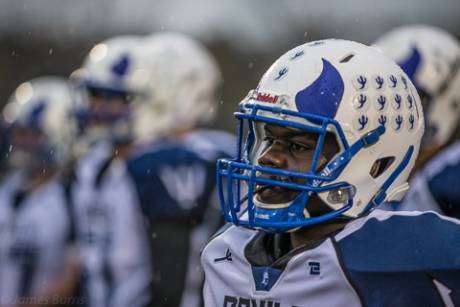 Image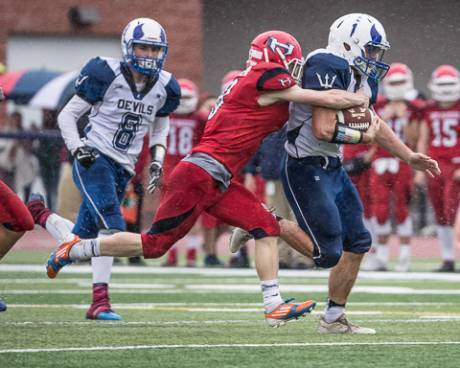 Image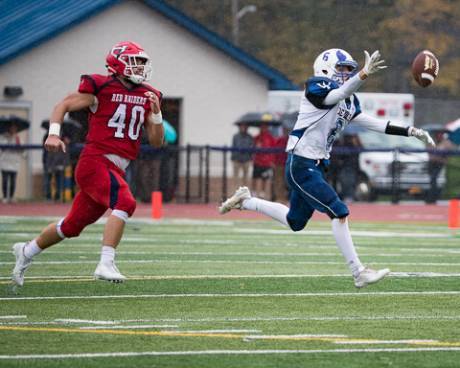 Image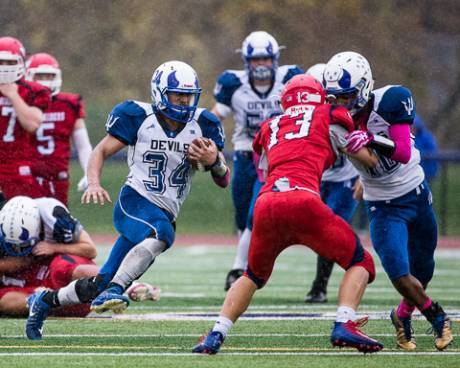 Image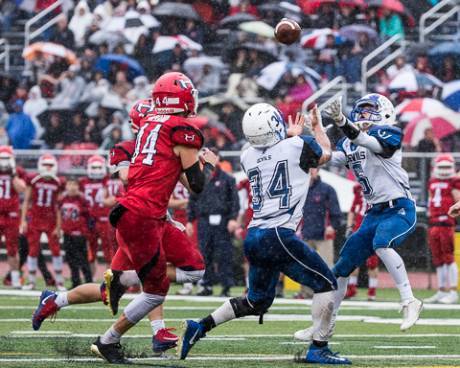 Image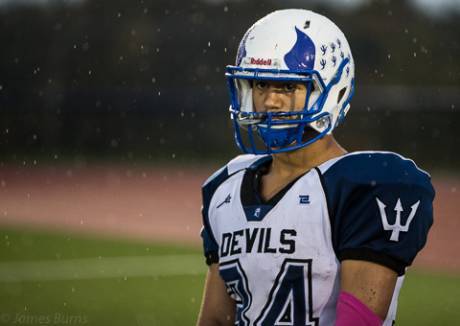 Image