May 9, 2019 - 7:32am
Have a drink and support art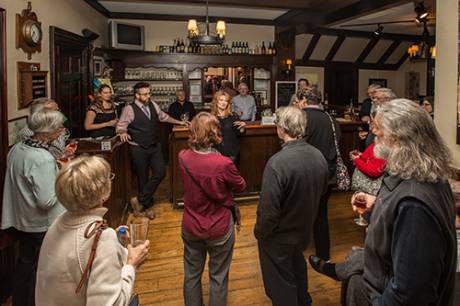 Thursday evening GO ART!, located at 201 E. Main St. in Batavia, the Livingston Arts Council is hosting a bartender challenge. 
Come see Deborah Bump and Gregory Hallock at GO ART!'s Tavern 2.o.1 from 5 to 8 p.m. on May 9.
Admission to the bar and galleries are free to all. If you would like to have a beer, some wine or mead, Gregory or Deborah will be more than happy to serve you and compete for your tips (donations).
Support them as they compete to be the ultimate celebrity bartender (fundraiser). All donations go toward GO ART!'s many programs offered to the public and cheating is ENCOURAGED here! Who will reign as the victor director in this intense battle?
Tell all your coworkers, friends and family to come and help support ART and CULTURE within our region.