November 9, 2017 - 9:29pm
'Psychedelic Through Life' exhibit at GO ART!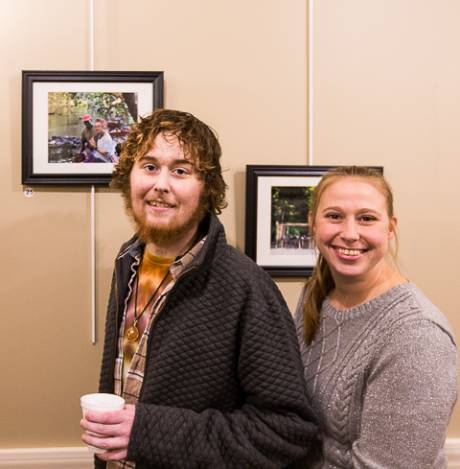 Photographer Eian Windham's exhibit (pictured above with his mother) "Psychedelic Through Life" had its opening Thursday night at GO ART! It was a very well attended affair in the Rotary Room on the second floor of Seymour Place. Quite a few of Eian's images were purchased within the first hour of the exhibit.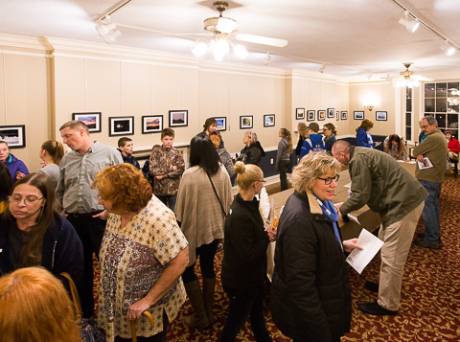 Eian is a 16-year-old Batavia High School student.
When asked how he got started in photography, he said "It just happened. I used to take a lot of pictures with my cell phone. My dad bought me a camera and I realized I could take better pictures with it."
While he is still developing his style for his images, it is clear nature and family relationships are of interest and important to him. A majority of the images are from a tour of Jamaica that the family took last year.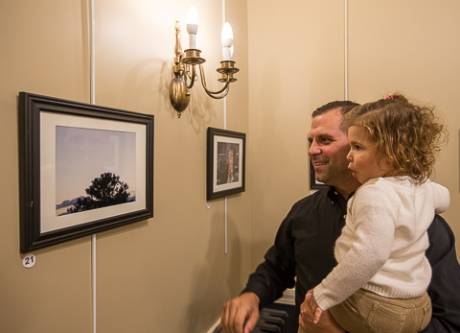 Eian's exhibit runs through Nov. 25th. Go art currently has four exhibits on display. Exhibit hours are by appointment or Thursday and Friday 11 a.m. to 7 p.m., Saturday from 11a.m. to  4 p.m., and every second Sunday of the month from 11 a.m. - 2 p.m. GO ART! is located at 201 E. Main St., Batavia.