November 30, 2017 - 2:03pm
Renewed GO ART! Ready for Christmas in the City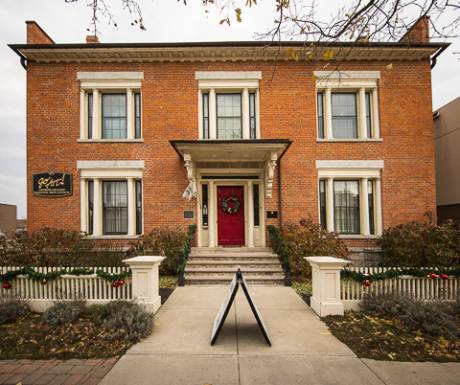 When was the last time you were at GO ART!? Well the Genesee Orleans Regional Art Council has been very busy over the last year. You may have noticed the Picnic In the Park on July 4th was a little larger and had more activities. 
GO ART! has been busy behind the scenes, too. At Seymour Place, where GO ART! is located in Batavia (201 E. Main St.), they have increased the galleries from one to four, tripling the amount of art on display at any given time. Currently all four galleries are filled. 
For Christmas in the City, and throughout the month of December, GO ART! has assembled more than 150 pieces of classic and contemporary art, including sculpture and jewelry that are offered for sale.
"GO ART! has been very lucky to have had many great works donated to us through the years," Director Gregory Hallock said. "So much so that we don't have room to store it all and for the first time we are offering those without stipulations and owned by GO ART! up for sale to the public."
They have not just been busy with art. GO ART! has reworked the kitchen, complete with four new Viking ranges, for culinary classes. The ovens received a bit of a workout yesterday as they made cookies for Christmas in the City.
Starting at 5 p.m. on Friday GO ART! will be hosting a Slavic Christmas complete with Santa Claus and an accordion band; sandwiches from Red Osier Landmark Restaurant will also be sold at Seymour Place for the event.