Image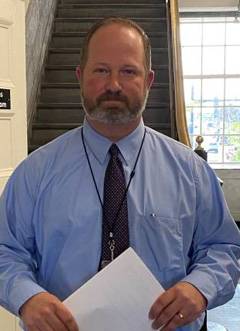 An emergency executive order that was put in place for Genesee County out of "an abundance of caution" to protect the county doesn't mean that's the end of the discussion, county manager Matt Landers says.
Those orders with potential fines attached for accepting asylum seekers from New York City and beyond were and are an attempt to protect the county.
Now in the face of a lawsuit brought on by New York City against the county and about 30 other municipalities for taking this very action, Landers said that he's always open to conversation.
"I am fully aware of the crisis that NYS and NYC are facing with the large influx of asylum seekers from the United State's southern border.  My phone line is open, and I am not against having an honest dialogue with anyone on what the capabilities are here in Genesee County," Landers said Thursday to The Batavian. "Genesee County's State of Emergency and Emergency Order were put in place out of an abundance of caution to prevent outside municipalities from shifting their burden onto Genesee County without first communicating and consulting with Genesee County officials. 
"I want to emphasize that we have not turned anyone away because we have not been contacted," he said.
He did not specifically address the lawsuit itself, as is typical for legal matters, other than he was not surprised to see it come his way.
For more about the lawsuit, go HERE.