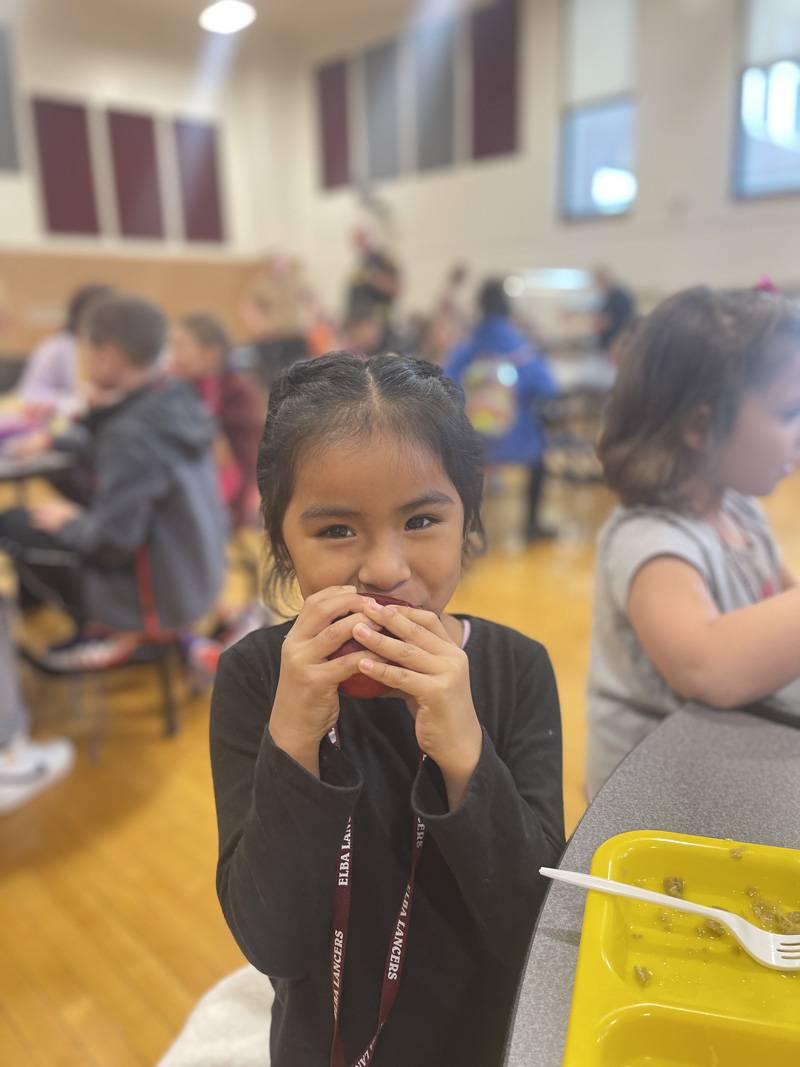 It may be summertime, but there's no break from working on Elba Central School's farm-to-school program, Superintendent Gretchen Rosales says.
In fact, much of the program's produce is planted, harvested, and sold — via a farmers market added onto the campus this year — right now. Thanks to state and federal grants from the Department of Agriculture and Governor Hochul's office, Elba students have been able to plant, harvest, learn about, prepare, cook, and most deliciously, enjoy their own healthy foods.
"Agriculture is the backbone of Elba, of Genesee County, our state, and the nation.  This is a great way to see our interconnectedness as a community and as a whole," Rosales said to The Batavian.  "Elba is a culturally rich community, and I am certain that as we embark upon this project, we will learn so much more from each other."
Elba first began working with Katie Metzler and Kathy Allen from Porter's Farm last year, when students visited the Elba farm weekly to harvest, wash and prep items for the school's salad bar.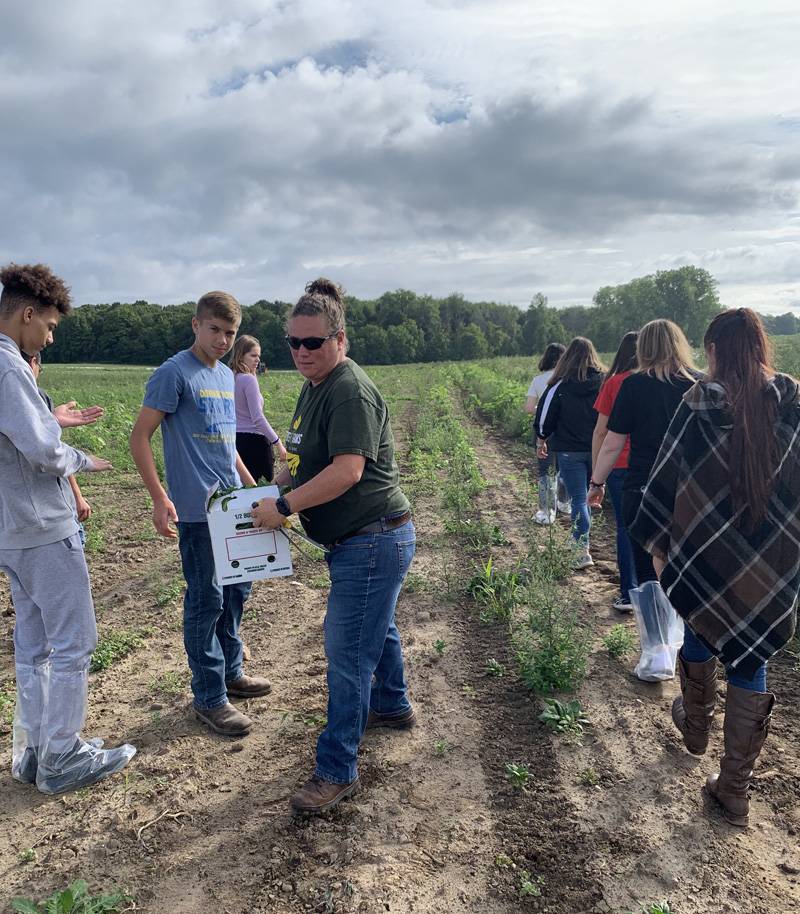 "Some items they picked included tomatoes, peppers, onions, melons, lettuce, and spinach. We also sent them with apples, pears, and green beans. At Thanksgiving, we donated some winter squashes and other seasonal items for their Thanksgiving feast," Metzler said Monday. "We're not sure of specifics yet for this year, but we are planning on doing something equivalent to meet their needs. Our hope is to have the students get as much hands-on time at the farm as possible. We are happy to collaborate with faculty and admin at Elba to provide such a hands-on experience for these students. Hopefully, our partnership will continue to grow each year and potentially with other districts in the area as well." 
After their selections were made, the students would work with Elba's agriculture teacher, Tracey Dahlhaus, to wash and prep the produce.  They also brought their own egg-laying chickens onto campus so that students could collect the eggs and sell them.  
"We would like to use them in our food options in the cafeteria as well," Rosales said. "Planning focused around growing our own food. Building a greenhouse is part of this plan."
Next came the funding. The district applied for a USDA Farm to School grant and was awarded $100,000 this year to "support planning, developing, and implementing farm-to-school programs that connect students to the sources of their food through education, taste tests, school gardens, field trips, and local food sourcing for school meals," Rosales said.
"The school district plans to use the funds to continue the work that it began last year in its food science course.  Applying for the grant was the chance to look at what a true farm-to-school could  look like if there were no limitations on funding," she said.  "Our agriculture students and Mrs. Dahlhaus have talked about wanting a greenhouse since our program started four years ago.  Personally, I have always valued the community connection that naturally comes from harvesting one's own produce.  The shared responsibility of a community garden came to mind."
And community it is. Students, staff, faculty, local farmers and customers have come together to plant fruits and vegetables, grow their own produce, harvest, cook, support local businesses, supply healthy food sources, and come together to actually "break bread" as a community, Rosales said.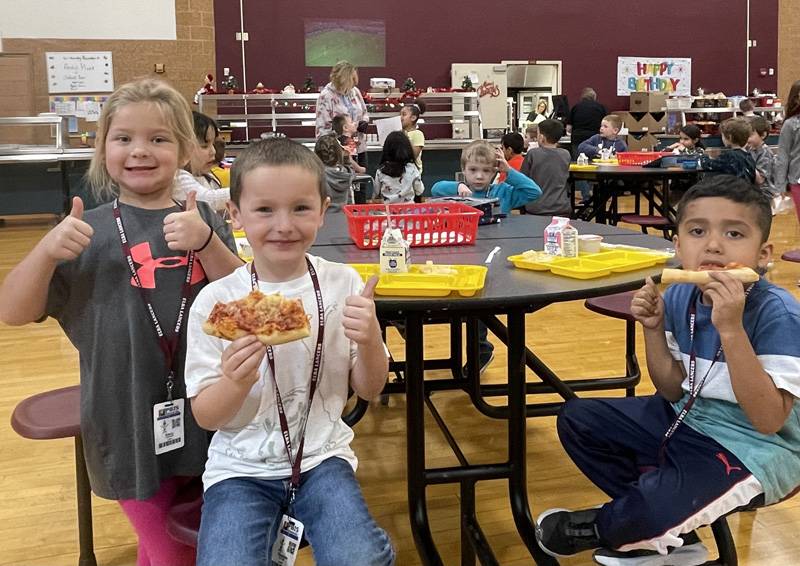 The nice part about the grant, she said, is that lessons are for all students — in grades UPK through 12.  Little ones will be learning how to make their own healthy snack choices and then how to cut foods safely to make those snacks, while older kids will learn more advanced skills and nutritional components of meals, plant science and international cooking.
One facet seems to springboard onto another, and they're evolving the offerings all the time, Rosales said.
"We would like to produce our own maple syrup. Our students can expect to try many new foods in the cafeteria," she said.  "Mrs. Walcazk (the new nutrition coordinator who just took over for retiring Lisa Crnkovich) has been busy working on new recipe ideas for the students, including hot breakfast choices, expanded salad buffet options, soups, and pasta."  
Future goals are to build the school district's own greenhouse and to have cooking classes and shared meals in the evenings, she said. Another grant, this time for $150,000 from a Healthy Eating initiative, will go toward those expenses. 
Another big component of this effort has been the use of surveys, asking students about their food preferences to determine which fruits and veggies to incorporate. Berries and watermelon? A big yay. Cauliflower? Not so much, she said. Kids definitely preferred fresh raw vegetables more so than cooked. The response rate over the summer has been about 60 percent so far.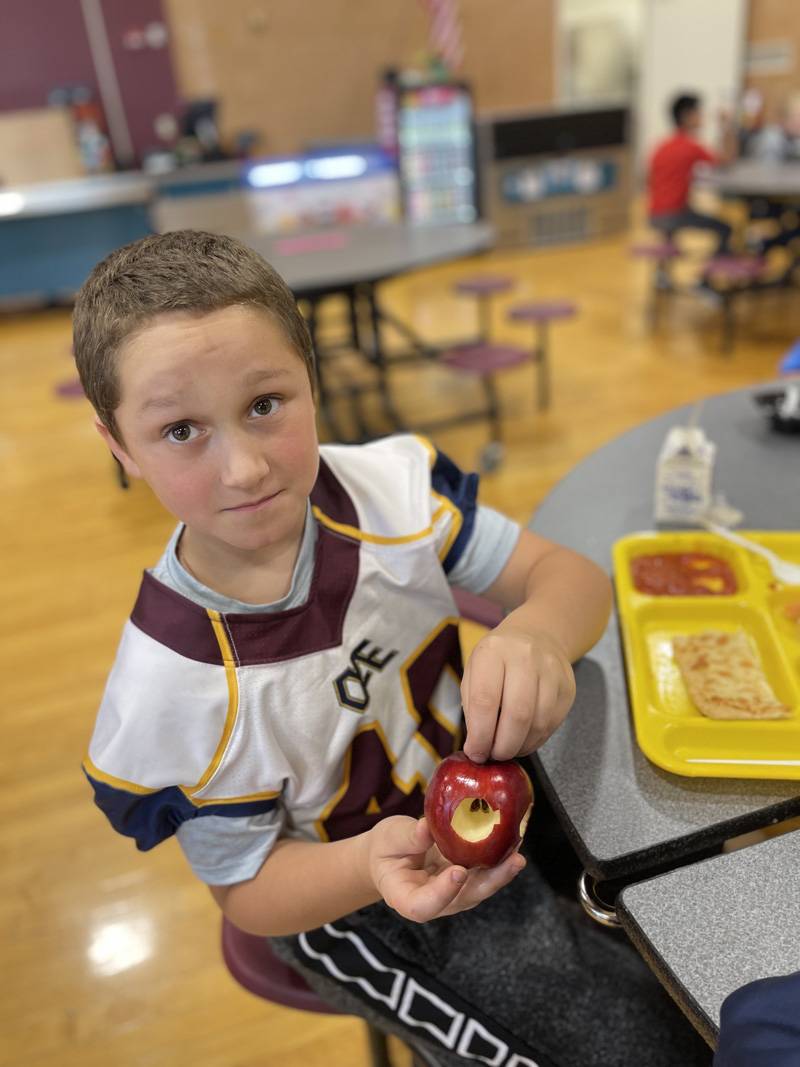 And what would an agriculture program be without a farmers market? It seemed a natural fit, and one that fits nicely onto the school campus once a week throughout summer and into fall. 
"The school is the center of the community, so holding it at ECS just makes sense.  We have invited all of our farming students and entrepreneurs to sell their goods.  Students have expressed an interest in selling flowers, eggs, potatoes, cucumbers, tomatoes, squash, maple syrup, and honey.  We are starting small and will see how it goes," Rosales said.  "It is important for Elba to have a farmers market, and we hope to provide a great service to our community.  Mrs. William's civic readiness class and Lauryn Hawkins (middle schooler) Full Hearts Club have started an Elba food pantry. So again, more connections are being made. I am hopeful that we can include fresh produce in the pantry as well."
The Elba Betterment Committee will also be involved with the pantry, so that's yet another community member participating, she said. 
The district's agriculture program, with Dalhaus and the Future Farmers of America students, has accomplished a great deal the last four years from the farming perspective, Rosales said, plus new hire Hanna Erion as a Family and Consumer Science teacher to further expand programming. 
"Food production and food science is a booming industry in our area, which is natural considering that so much food is sourced right here," Rosales said.  "Schools have an obligation to teach students about these industries and to prepare them for the future.  Although agriculture plays an important part, there are so many facets involved.  There is a production component, but also a business and finance part, as well as a culinary perspective.  It is also about showing our students the process of seeing something through from start to finish, about trial and error and looking at how to best solve a problem from different sides.
"Farming and production are collaborative in nature: our students have to learn to communicate and problem solve as a team.  That is why this grant is so important to us; it is not just the funding. The funding provides critical learning opportunities."