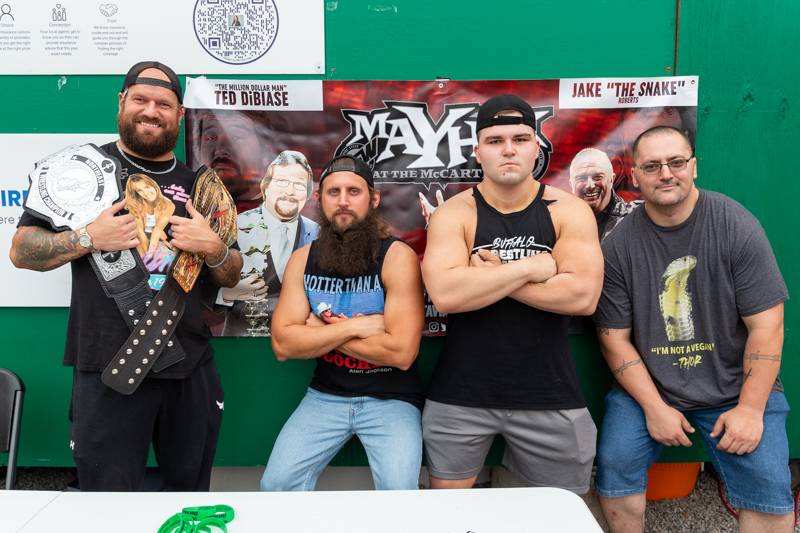 As operators of the David M. McCarthy ice arena continue to stretch the limits and imagination of what the arena can offer to the community, the latest will be a wrestling event on July 16 at 22 Evans St., Batavia.
Mayhem at the McCarthy will feature autographs and a meet and greet with "Jake the Snake" Roberts, "Million Dollar Man" Ted Dibiase, and "Buff the Stuff" Bagwell, for what is certain to be an unusual form of entertainment for the arena and this area.
"We just thought this is something that hasn't been around here in awhile, and they have a big following at Riverworks in Buffalo, so we thought we'd give them a try," ice rink manager Kati Murray said. 
Wrestling adds to the list of roller skating, ice motorcycle racing and a youth game night at the rink.
Doors open at 4 p.m. and the event is to begin at 5 p.m. Tickets are $25 for second and third rows, $20 fourth and fifth rows, and $15 general admission.
To purchase tickets, go to ESWTIX.COM.