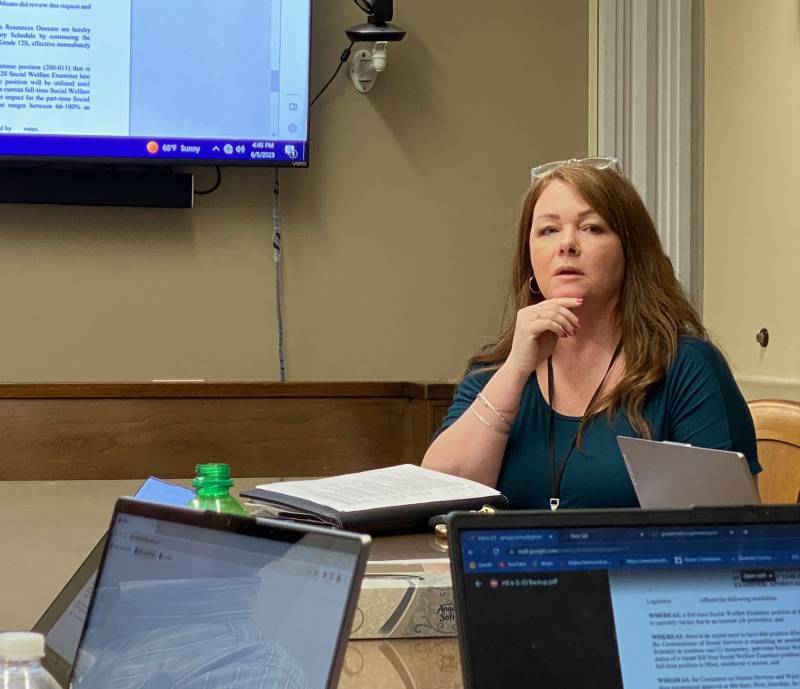 Back in the earlier days of Hillary Clinton, there was a phrase made popular that "it takes a village" of diverse community members to make a difference in a child's life.
That popular phrase became a mantra, book and now a harvested philosophy for Genesee County Department of Social Services' new program: The Village, building connections, cultivating seeds.
DSS Commissioner Carla Mindler and Ben Dennis, director of Social Services, presented the program to county legislators this week. Atypical from most presenters before the county group, Dennis said he was not there for legislators' wallets.
"The reason for this really is, I'm not going to ask for any money or to alter the budget or anything. What I want to do, though, is just kind of raise awareness to some things that are going on and some ideas that we have, and really just help get the word out there," he said during the Ways & Means meeting. "For the past few months, what we've seen at DSS, with children especially, is a lot of mental health issues. And more and more of them — I don't know if it's the return to normalcy after the pandemic — we're getting a lot of cases where children are just depressed, a lot of anxiety, not wanting to go to school, being disruptive in the community. So we're needing more and more resources to keep them at home and not going into an out-of-home placement.
"Since September, we've had an increase in children that have gone to residential placements, which are not only not the best for the child to be in, but also the most expensive. We try everything to keep them out of there. And we have preventive services. We have foster care. We have our cluster home program."
Genesee County has the Cluster Home Program, which is for foster parents who take in older youth and keep them out of institutions. They are specially trained and able to take the older youth who are in DSS custody, "not because of abuse or neglect, but because of their own behaviors that are juvenile delinquent, or adjudicated on their own to us, basically, by the probation department," Dennis said, when they can't be maintained in the community any longer.
Those parents required "a lot of support from us," including a youth worker that stayed with the child from the time he/she got off the school bus until bedtime. Those cluster homes have dwindled from seven to one for various reasons, and the agency is looking to recruit people to take care of these children, he said.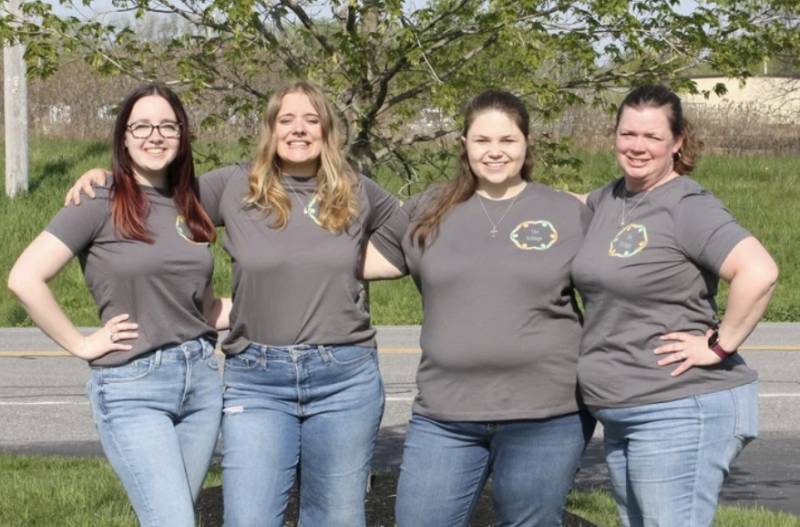 Meanwhile, however, there's The Village. A stopgap of sorts to plug in volunteers as a resource, this program will serve up people to help children learn various skills, obtain academic lessons, and catch a ride when needed.
"We're just going to be looking for volunteers in the community to step forward and be a resource for the child, and what that means and what kind of resources, maybe it's somebody who can tutor a child. You know, there's a child who's struggling with schoolwork that comes to the attention of DSS, some skill-building, transportation, a child that needs to get from their parent's house to an activity or counseling," he said. "So we want to look in our community for people who are like, 'geez, I don't know if I really want to be a foster parent yet, but I want to get involved with a family.' I want to be able to help and make a connection with that volunteer and the family that we're working with.
"Just for some extra support for that family, if we can maintain that child in their own home with the help of a volunteer, then it's a win," he said. "So basically what the village is going to do is advertise for volunteers, volunteers who not necessarily right away want to become a foster parent, but to be a resource."
Ideally, that volunteer would build a relationship with the child and may end up feeling ready to become a foster parent or at least a trusted source of support for the youth, he said. The Village's mission is "to provide dynamic support to local families and youth by connecting them with qualified and effective volunteers." The program staff's goal is "to strive to see the youth in our community be successful and develop meaningful connections."
"It'll be a training process for anybody who's interested in getting involved with that, and we hope that it's going to fulfill a need that we see right now," he said.
For more information or an application, go to www.thevillagegenesee.com