Image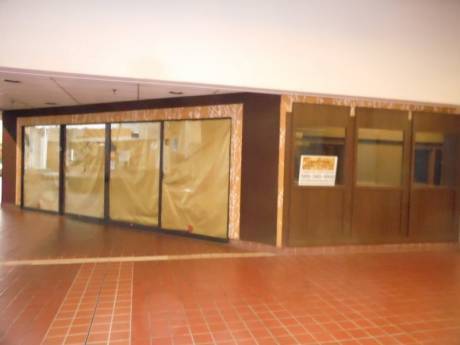 Derek Geib, entrepreneur, property owner and president of the Business Improvement District, has been a tight-lipped businessman.
He didn't have much to say when voted in as president of the BID while operating successful enterprises with Bourbon & Burger, The Coffee Press and Roman's, all in downtown Batavia.
Now it appears as though Geib has more ventures on his to-do list, with a proposal to buy parcels 11A and 11B in the City Centre from the city of Batavia.
When reached Monday, Geib would not go on record with any comments about the purchase or his plans for the mall property. He wouldn't even give a hint about what type of business might be going into the space formerly occupied by Valle Jewelers several years ago.
City management had previously requested permission from City Council for a reassessment of vacant properties, and 11A and B were evaluated to be worth $60,000 as fair market value by Lynne, Murphy & Associates, Inc.
Geib, operating under Geib Estates Corp., agreed to pay the price tag, plus additional expenses. Assistant City Manager Erik Fix recommended that the city "continue to foster development and activity in the Batavia City Centre, a unique downtown asset, and authorize this sale."
"The property will go onto the tax rolls, and all the appraisal fees and closing costs will be paid by Geib Estates Corp.," Fix said during City Council's conference session Monday evening.
The purchase would align with the city's Downtown Revitalization Initiative, Brownfield Opportunity Area and Strategic plans, Fix said in his memo to City Manager Rachael Tabelski.
Councilman Bob Bialkowski asked about the property's assessed value and when the sale would actually take place. City Attorney George Van Nest said that a survey and title search will have to be completed first, which "can take a little bit of time."
"But once that is done, we'll make arrangements to have a closing and transfer the title," he said.
Tabelski estimated that it would probably be in the summer, possibly in July. No one had an answer about the assessed value. According to online assessment records, the 2022 full market value is $124,000. For years, it has been sitting unoccupied. 
"Yes, put it back to work, I'm in favor of this," Bialkowski said.
A resolution will be on the next business meeting agenda for council's vote.
Photo of former Valle Jewelers property in Batavia City Centre from online assessment website.