Being issued a "clean bill of health" hardly makes for an eye-catching headline when it comes to a city audit. However, city leaders are eager to take some of that good news and reinvest it.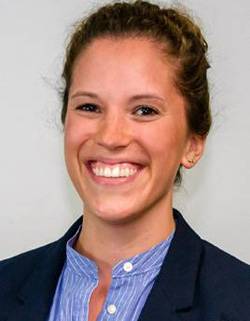 After presenting the city's 2022-23 audit Monday evening, Erica Handley, Director at Drescher & Malecki, concluded that city assets and revenues exceeded liabilities by $17, 410,127, with more than $41 million of net investment in capital assets, $13.7 million of restricted funds for specific purposes and another $16.6 million for unrestricted, or unspecified spending funds.
"So at the end of 2023, the general fund total fund balance reached $11.7 million. Again, that increase is about $2.3 million from the prior year," Handley said during council's conference session at City Hall. "Overall observations, we do plan to move forward issuing an unmodified opinion, that clean opinion, you did not give any reportable findings, no material weaknesses, no significant deficiencies. Considering that compliance audit we did this year, a whole bunch of more testing, no compliance findings. So nothing to report there."
This year's general audit also included a compliance audit triggered by the city's spending of more than $750,000 of federal funds, she said. 
"We act as an agent of the federal government and test those federal funds for certain compliance requirements," Handley said. "So the program that we tested was the highway planning program. And we perform a series of tests as dictated to us by the federal government to ensure that those federal expenditures are allowable, that they are in a timely fashion, and the reporting is done correctly. 
"We had no issues with that testing that we did this year," she said. "But that just is something that is new this year as compared to last year."
After socking away more than $3.8 million into the city's unassigned fund balance — a move based on the recommended policy to increase last year's amount by $768,000 — City Manager Rachael Tabelski has recommended using remaining reserve funds of $2.1 million for future expenses of several city departments.
"The city ended the fiscal year 2022-23 in a good position to move on assignments on balance to reserve accounts for future one-time purchases. I have discussed the following proposals with the audit committee who concur that we have the ability to reserve $2.1 million in funding and still maintain a 20 percent unassigned fund balance, which was approximately $3.8 million," she said. "While we do have, and you all know, a plethora of competing interests across the city, from parks, trees, recreational facilities, vehicles, etc. I've reviewed the capital and asset plans for each department and the requests that we have received from council and citizens, and recommend the following funding reserve accounts."
Police Department Reserve: Put $100,000  to replace patrol and detective vehicles on a yearly basis based on a fleet replacement schedule. By allocating this money to the reserve, the city will be able to continue to purchase vehicles and keep up with the rotation, she said, with the oldest patrol car now being 2017 and the oldest detective car a 2009.
City Council committed $120,000 of video lottery terminal funds for two new vehicles in August 2023 for the Neighborhood Enforcement Team.
For the Fire Department Reserve, put $300,000 to make debt payments toward a newly purchased $800,000 pump engine, which was  paid for with a $100,000 USDA grant, and a loan for $665,000, plus $37,000 in reserve funds. 
Council also approved $80,000 of reserve funds to purchase a one-ton pickup chassis or replace a 2012 vehicle for medical and other responses, with an estimated balance of $680,420. 
The reserve money can be used to purchase the pumper, make debt payments or for other needs, including additional police and fire radios at a cost of $375,000, and review the longevity of the ladder truck. 
Put $400,000 into DPW for the equipment reserve plan, which has allowed the city to replace more than 22 pieces of public work equipment valued at $3.6 million and growing to date.
The ice rink would get $150,000 to go toward the purchase of an ice chiller, which has been in need of replacement for the last two years. The city spent ore than $90,000 in refrigerant and other maintenance costs in 2021 and 2022. The price tag for a new chiller is $2.5 million.
Facilities Reserves would get $400,000 as part of the city's Strategic Plan for the Bureau of Maintenance, fire station and City Centre roof, some having been completed, and other work in progress. This money would also fatten the reserve balance for the future police station, which is to cost an estimated $15.5 million. 
Future sidewalks that are part of the city's Complete Street Program would get $300,000 to allow for another 5,000 linear feet of sidewalk and handicap-accessible ramps.
Compensated absences are slated for $100,000 to deal with three pending retirements and one-time payouts and $100,000 for retirement reserves for these future expenses.
The city's municipal parking lots would get $250,000 to address improvements of worn surfaces, including the Alva Place lot that will be paved when the new police facility is constructed, and BOM parking lot will be addressed. 
Over the past decade, the city has "diligently built reserve funds to complete projects and control general fund spending," Tabelski said in a memo to council. The reserves are built to fund capital projects, purchase trucks, vehicles, infrastructure and facility improvements and cover overages in health and workers' compensation costs. 
"Building the reserve fund now is extremely important as the city prepares to bond for a new police facility," she said.