January 13, 2023 - 2:51pm
Dispatchers Wanted: seeking a few 'unsung heroes' for duty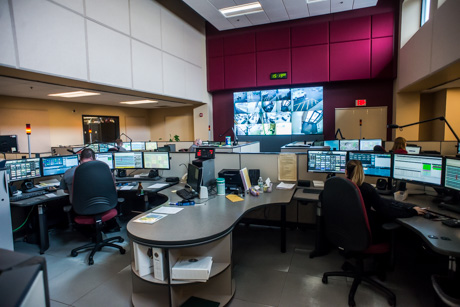 When it comes to recalling scenarios of being a dispatcher, Frank Riccobono came up with one immediately: he was on the phone with the mom of a young girl whose heart had stopped.
He talked the distressed mother through a procedure of moving her daughter to the floor and performing heart compressions and mouth-to-mouth resuscitation. It was a nerve-wracking few minutes before the mom cried out. Her daughter was revived.
"The mother was very thankful," Riccobono said. "I can't describe the feeling of having that happen, knowing I gave them that."
While scenes like that are often depicted in TV shows, complete with melodramatic music in the background, they are part of the life of a dispatcher — something that Genesee County Sheriff William Sheron refers to as more than a job, but as a career. And a highly respected and under-credited one at that.
He and Riccobono, a former longtime dispatcher for the city of Batavia and Genesee County and current director of the county's emergency communications, are hoping to pique the interest of candidates for three full-time dispatcher positions.
The pay has been increased ($22.55 to $28.81 per hour), two part-time positions were merged into a third full-time position to offer benefits and regular hours, the civil service exam fee has been waived, and the exam date has been extended to Jan. 25, all in an effort to get more people to apply.
So why aren't they?
It's a phenomenon that's been occurring over the last couple of years, Sheron said. It's not exactly novel, as many employers are bemoaning the same complaint as they continuously search for qualified candidates to fill a variety of jobs. And job duties for dispatchers include a certain level of stress, multi-tasking, knowledge, quick-thinking, and decision-making skills, he said. Plus, it's emergency services, which signals a 24/7, 365 days a year operation of nights, weekends and holidays.
So why should they?
Well, there's the rush of adrenaline for being in the thick of the action, such as when Riccobono provided directions for CPR to that distraught mom or helping to direct emergency responders to those in need, such as during the recent winter blizzard.
There were hundreds of stranded motorists buried in snow, and dispatchers were their only course of survival, as a link to responders out on the roads searching for them.
"We were able to direct emergency responders to their location," Riccobono said. "That's the most rewarding, just knowing I gave them the best chance of survival."
Not that dispatchers are always in crisis mode. They also get the more mundane calls, such as reports of a minor traffic accident or a missing dog. But with each call, there's an opportunity to make a difference, Riccobono said. He remembered when he began with the Batavia Police Department.
"My first week, there was a bank robbery, a high-speed pursuit and a SIDS death," he said. "And I thought, 'what did I get myself into?' I've had people die on the phone. The good days outweigh the bad days."
They're unsung heroes.
That's how Sheron describes dispatchers, those employees working behind the scenes taking calls from individuals and connecting them to the various multitudes of emergency service providers throughout Genesee County to get them the help they need.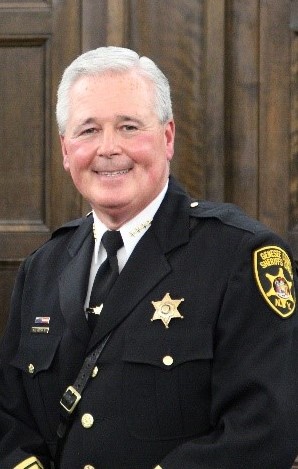 "It's a stressful job," Sheron said Thursday. "Once you become acclimated with what's out there, that stress is offset with a  sense of fulfillment. These are the people that get things moving, they are behind the scenes. There will be a lull, like a routine traffic stop, and in the drop of a dime, it can go from zero to 150, a barn fire or delivering a baby over the phone."
He gives credit to all emergency service responders, for sure, with differences being those that are on scene and those behind the scenes. When asked who makes for a good dispatcher, Sheron was stymied by a foolproof description. There have been candidates that were perfect on paper, but then when put to the test, they didn't follow through as their qualities promised. And then those that seemed to be too quiet and unassuming for the position nailed it, he said.
"Sometimes it takes a little longer, and you become comfortable after you've been through situations," he said. "They orchestrate everything that goes on. It's a very rewarding career, steady employment. They're the unsung heroes."
For more information about applying for a dispatcher position, see the related press release.
Top file photo of the Emergency Dispatch Center on Park Road in Batavia, by Howard Owens; and county photos of Frank Riccobono, and William Sheron, above.