June 4, 2015 - 12:29pm
Charlene Mess pled not guilty in the murder of Douglas Mess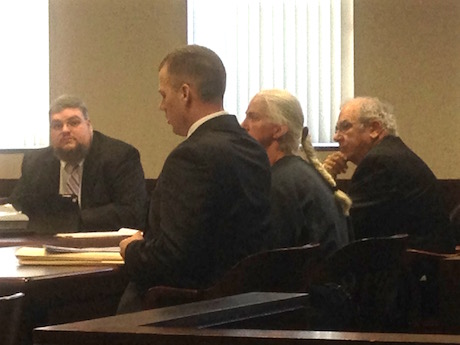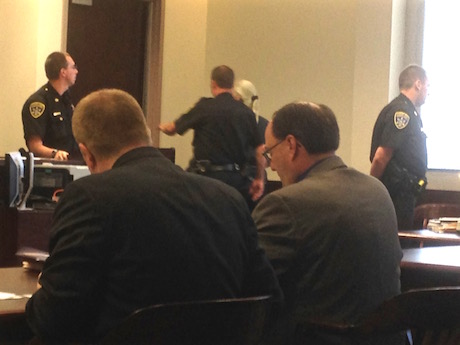 Charlene Mess pled not guilty today in Wyoming County Court to the seven count indictment handed down by the Grand Jury. Mess is accused of murdering her husband Douglas Mess, April 19, at their farm in Attica. Douglas Mess was found dead April 20, following a missing persons report filed earlier that day. The 52-year-old farmer and Baskin Livestock employee was found stabbed, shot in the back of the head and buried under a pile of manure on the farm the couple owned and worked.
Charlene Mess is charged with murder in the second degree, a Class A felony; criminal use of a firearm in the first degree, a Class B felony; assault in the first degree, a Class B felony; assault in the second degree, a Class D felony; tampering with physical evidence, a Class E felony; offering a false instrument for filing in the first degree, a Class E felony; and making a punishable false written statement, a Class A misdemeanor.
"There are seven counts in the indictment, with the most serious charge of murder in the second degree," said Wyoming County District Attorney Donald O'Geen. "The allegations contained that the murder was performed by Mrs. Mess with a small caliber, .22, weapon. The evidence revealed... The allegations are that Mr. Mess was shot in the back of the head. Mrs. Mess pled not guilty, which is typical at this state of the proceeding."
Wyoming County Court Judge Michael Mohan set bail at $1 million cash or $2 million bond. It was stated that Charlene Mess sold all her livestock at a significant profit and therefore has the resources for the bail set.
"It is our understanding that those resources are tied up," said Public Defense Council Greg Kilburn. "Mrs. Mess is a lifelong resident of Wyoming County, a graduate of Letchworth High School, is 48 years old, and has no criminal record. We submit bail to be set at $100,000."
"Because of the possibility of the risk of flight," Mohan said. "I will set bail at $1 million cash and $2 million bond."
"With this type of case, the person, when they are facing life in prison, they are considered a very high flight risk," O'Geen said. "Bail is about flight risk. I wanted to make sure that Mrs. Mess is where she needs to be until trial, which is hopefully in jail. However, she does have the opportunity to post bail and that would secure her attendance at future proceedings."
It is alleged in the indictment that prior to shooting the victim in the back of the head with a .22 rifle, Charlene Mess struck Douglas Mess in the head and body with a pitch fork. It is then alleged that she tampered with physical evidence by attempted to hide the body by burying Douglas Mess in a pile of manure in the back of the family farm.
At this time, the DA's Office does not know what happened prior to the murder.
"There is no indication that there was a domestic incident prior to this incident (the murder)," O'Geen said. "We do not know what happened prior to the events that took place.
"I want to state for the record that these are just allegations," O'Geen said. "Everyone is presumed innocent until proven guilty of what they are accused of. We will find everything out in court."
Both the DA's Office and defense counsel will be in court at 9 a.m. on June 11 to argue a motion regarding the taking of a DNA sample from the defendant. Other motions made may be ruled on when the case resumes at 9:30 a.m. on Aug. 6.
See related: Murder of Douglas Mess a big loss for Baskin Livestock 
See related: Attica woman charged with murder in missing man's death 
See related: Missing man found dead in Attica  
Stabbed, shot, and burned. Murder in the 2nd. How can anyone ever hope to make it to 1st?
1st degree murder means the murder was premeditated. All of the coverage so far indicates that this may have been the result of an argument between the two.