March 29, 2021 - 4:30pm
Sponsored Post: Medicare insurance agents needed at Legacy Insurance! Call today for an interview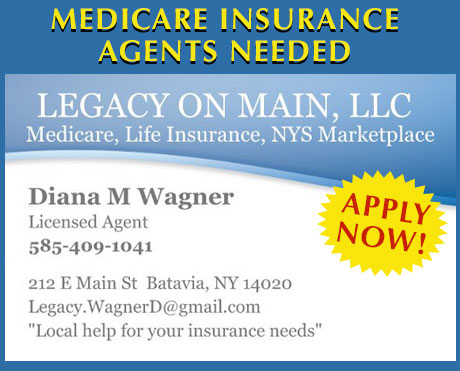 Legacy on Main LLC (formerly Legacy Insurance Group) is looking for two to three Medicare Insurance Agents to help Medicare beneficiaries understand how Medicare works, what their plan choices are, and help enroll them in plans. 

This is a 1099/contract position. Candidates must possess or be willing to obtain a NYS health producer's license. No experience necessary. Just a desire to help those in the community. Must be self-motivated and able to interact with people of all ages and backgrounds, in person or on the phone. 
Contact Diana at (585) 409-1041 or [email protected] to schedule a phone interview.