May 13, 2016 - 12:00pm
Sponsored Post: TVFCU Jr. Banking Scholarship 5K & 10K is June 11th, register today!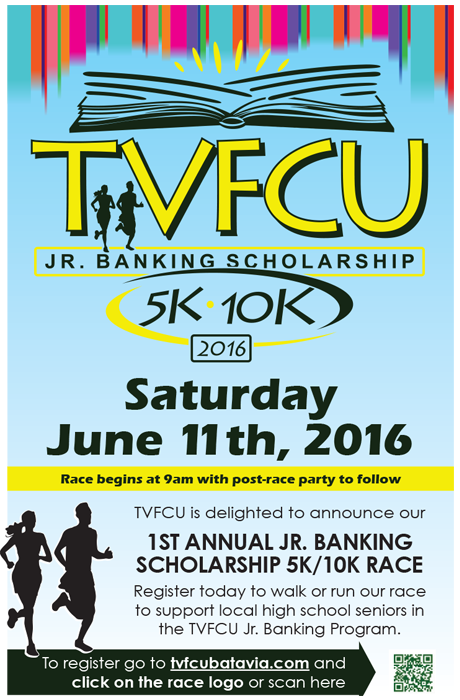 Are you a runner? Walker? Competitor? Community volunteer? Join us for the Tonawanda Valley Federal Credit Union inaugural 5k/10k on Saturday, June 11th, 2016 to benefit high school seniors in Genesee County. TVFCU will be awarding scholarships to seniors in our Jr. Banking Program to help them further their secondary education. Are you in? Want to join the fun?
Sign up to run, walk, or volunteer at our website: www.tvfcubatavia.com click on the 5k/10k logo on the left hand side and then follow the instructions on the landing page to register to participate. Race fee is $25 from now until May 25th and a race t shirt is guaranteed. After May 25th, race fee is $30. See you at the race!