August 23, 2012 - 11:39am
Sponsored Post: The Yngodess Shop celebrates six months of business!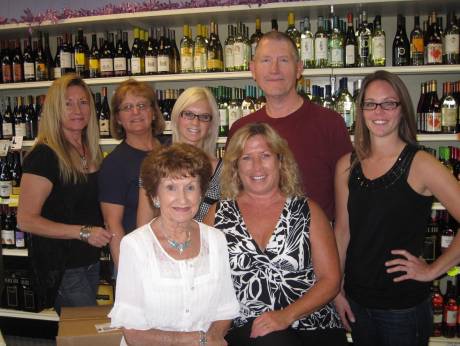 (Photo: bottom row,seated: Sandy (mom), Alisa (sister). Back row: Christine (owner), Theresa, Christine, Jack and Jody.)
As we celebrate our six-month anniversary, we would like to thank the community for their continued patronage. We have been welcomed with new friends and loyal followers. Because of all of you, I am able to continue doing what I love.
All of us here at The Yngodess promise to keep customer service our #1 priority. We are a family here and we are proud to welcome yours to ours. 
Mark your calendars for September 15th! The 3rd Annual Wine Walk - sponsored by B.I.D, it is from 6 'til 9 Saturday evening. There are 500 tickets available and they will go on sale Aug. 23 for $20, you can pick them up at Valle Jewelers, T-Shirts, Etc., or Coffee Culture. We are very excited for this event!
Nice wines and great people = a fabulous evening in the heart of Batavia!
The Yngodess Shop is located at 73 Main St., Batavia, NY • 343-3170.
Visit us on Facebook: https://www.facebook.com/TheYngodessShop