February 16, 2022 - 5:44pm
A dignified look: County prepared to purchase uniforms for local WNY National Cemetery Honor Guard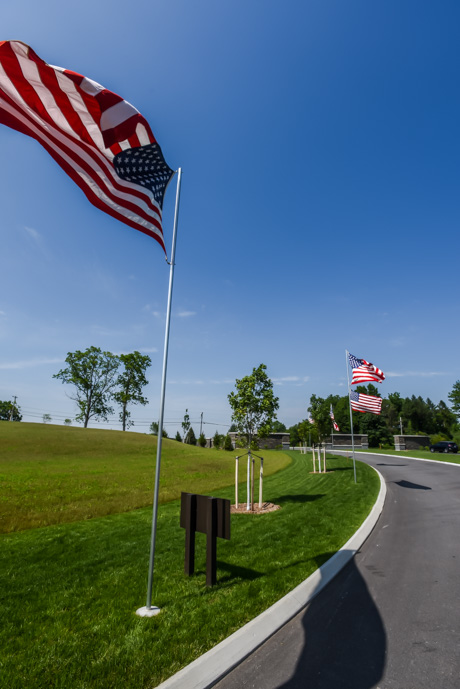 If local veterans are willing to commit their time to provide military funeral honors at the Western New York National Cemetery on Indians Falls Road in Corfu, then they need to present themselves in a dignified manner.
That's the view of the Genesee County Legislature's Ways & Means Committee, which at a meeting this afternoon, approved a resolution brought to them by William Joyce, Veterans Services Agency director, to fund honor guard uniforms for military funerals.
The WNY National Cemetery Honor Guard, Inc., consists of 78 members from eight Western New York counties, including 32 residents of Genesee County – all volunteers – who serve their fallen military members' families at the burial grounds.
Pending a vote by the full legislature next Wednesday, the county will take up to $8,000 from a contingency account to make sure the Genesee County residents who are honor guard members have the proper uniforms.
"I'm really proud to be the Veterans Services officer for this county," Joyce said, speaking to Ways & Means Chair Marianne Clattenburg, who initiated the possibility of county funding. "I don't ask for that much, and really appreciate your work in backing this."
Joyce said that the program will be coordinated by Tom Cecere, quartermaster for Genesee County members, who will keep track of the uniforms that will become the property of the honor guard. Veterans serving in this capacity will be required to turn in the uniforms upon leaving the honor guard.
"The $8,000 is a good start and it (the cost) may come down," he said.
Legislature Chair Rochelle Stein said it is the legislature's honor to provide the uniforms for the National Cemetery, while County Manager Matt Landers said that he will explore funding for this endeavor on an annual basis.
Joyce reported that the cemetery has conducted 811 burials from Dec. 18, 2020 thru Dec. 18, 2021 in all weather conditions and the new administration building is now open.
In related news, Joyce said that a local seamstress has repaired 278 flags to date – all at no cost to the cemetery foundation.
"We asked her for an invoice and she said she didn't want anything," he said. "She said that it was an honor that she was asked to do this."
File photo: Flags at the Western New York National Cemetery. Photo by Howard Owens.