February 13, 2020 - 8:24am
Bardol places fourth in mega-tournament in Las Vegas; Brennan Jr. wins Super Bull event at Mancuso's
posted by
Mike Pettinella
in
Bowling
.
They say that "what happens in Vegas, stays in Vegas" and that may be true when it comes to the various activities associated with the famed Las Vegas Strip.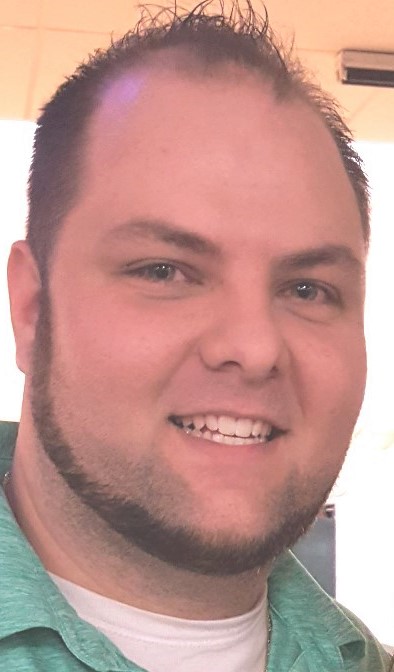 But when you're talking about the mega-tournament bowling that is a huge part of the Nevada city's scene, good news travels fast.
Brockport's Chris Bardol, a member of the Genesee Region USBC as a league bowler at Rose Garden Bowl in Bergen, enjoyed a profitable week in Las Vegas from Jan. 27 through Feb. 2 as an entrant in the 20th anniversary True Amateur Tournaments national competition at the 70-lane center at The Orleans Hotel & Casino.
"The bowling and the brackets (side action) and the gambling were good," said Bardol, the former three-time All-American at Robert Morris College who is celebrating his 32nd birthday today.
Bardol flew into Las Vegas on a Tuesday and proceeded to bowl in tournament qualifiers and sweepers the next five days.
He bowled well enough to place first in the 35 & Under Scratch division -- earning a $5,000 check -- and to advance to the grand finals on Sunday with a chance to up that amount to a cool $25,000.
"There were five divisions and the winners of all five made it to the finals," Bardol said. "From there it was just one more game, with the top score taking the $25,000."
The other divisions were 189 & Under Handicap, 215 & Under Handicap, 36-50 Scratch and 51 & Over Senior Scratch.
Bardol said he averaged around 220 for nearly 40 games on challenging lane conditions throughout the week. In the grand finals, however, he posted a 180 game and finished in fourth place.
Still, he was able to increase his winnings from the $5,000 to $6,000.
Bardol said he also won an additional $3,000 in other events so, all in all, subtracting the $900 in entry fees and expenses, he flew back to Western New York in much better financial shape than when he left.
The TAT drew around 4,800 entries (spread across the five divisions) from the U.S., Canada and Mexico, Bardol said, noting that the overall champion, Rafi Shwartz, was one of 180 bowlers in one group that came over from south of the border.
Several other Genesee Region USBC bowlers competed, including Brian Weber, who cashed for $500.
LEROYAN TOPS FIELD AT SUPER BULL TOURNAMENT
LeRoyan Gary Brennan Jr. captured his first tournament title on Super Bowl Sunday when he defeated Scott Shields of Batavia, 180-178, in the finals of the Super Bull Handicap Singles event at Mancuso Bowling Center in Batavia.
Brennan, a 58-year-old right-hander, entered the tournament with a 179 average and proceeded to put together scratch games of 225, 201, 183 and 192 in the qualifying round. His 938 total with handicap placed seventh (out of 29 entries) and was good enough to advance to the match play rounds.
In match play, he upended Rick Underhill of Batavia and Chase Cone of Bergen, rolling scratch games of 201 and 179, to earn the right to face Shields, who was the eighth and final qualifier with 929.
Both bowlers struggled a bit in the title match but still went home with decent prize money, with Brennan earning $400 and Shields pocketing $300.
Brennan, a supervisor at Orleans Correctional Facility, said he doesn't bowl in many tournaments – "only if it's handicap and not on the first day of deer season."
Other cashers were Devon Leach of Stafford and Cone ($120 each), and Vin Pontillo of Batavia, Mark Brown of Attica, Fred Gravanda of Batavia and Underhill ($90 each).
Pontillo was the high qualifier with a 1,003 total with handicap, a pin better than Underhill.
TONY SPRAGUE POSTS 685 IN ROCHESTER YOUTH TRAVEL
Batavian Tony Sprague put on an impressive shot-making display in front of the hometown fans last Saturday when Mancuso Bowling Center hosted the Rochester Youth Travel League.
The 17-year-old right-hander rolled games of 222, 220 and 243 for a 685 for the Mancuso's team, which is in fourth place in the 10-team league.
In Genesee Region Youth Travel League last Saturday at Perry Bowling Center, Oak Orchard Bowl I of Albion moved within two points of first-place Le Roy Legion Lanes with a 20-8 victory over Rose Garden Bowl I of Bergen.
Le Roy, a 15-13 winner over Mount Morris Lanes, has a 115-81 record going into the league's position round on Feb. 23 at Rose Garden Bowl.
Individually, Sprague had the high series for the boys with 597, followed by Trent Willis of Mount Morris at 591 and Dennis Van Duser of Perry at 563, while Emma Miller of Mancuso Strike Force led the girls with a 233 game and 576 series followed by Paige Snook of Oak Orchard I at 563.
FOX, CBS ELEVATE PRO BOWLING'S NATIONAL IMAGE
Fans of the Professional Bowlers Association Tour have to be pleased that major networks FOX Sports and CBS Sports have made a solid commitment to live broadcasting of PBA events.
In 2018, FOX Sports announced that it had acquired the television rights for the PBA Tour, replacing ESPN, and proceeded to give us 26 broadcasts on FOX Sports 1 and four on Fox in 2019.
That expanded coverage continues this season with six telecasts on FOX, the most PBA action on network broadcast TV since 1999. Plus, there will be 25 shows on FS1 and a total of 23 live broadcasts, the most in 12 years (up from 19 live shows last year).
Altogether, the 2020 TV schedule includes more than 60 hours of coverage.
CBS Sports Network's contract with the PBA calls for the televising of 17 shows in 2020, including live coverage of seven PWBA stepladder finals in 2020, including all majors, plus four shows from the Intercollegiate Team and Singles Championships, the finals of all four divisions of the Junior Gold Championships, and the two title matches at the USA Bowling National Championships.
That's a great deal of bowling on TV. Now, if the PBA can only find a partner to carry the PBA50 Tour, that would be icing on the cake.
Programming note: The finals of the PBA Players Championships will be televised live at 5:30 p.m. Saturday on FS1. A $1 million bonus will be paid if the winning player bowls a 300 game in the title match.
MEDINA PARTICIPATING IN UNIFIED BOWLING LEAGUE
Medina Central School once again is competing in the Unified Bowling League, which lists six matches in February (two of which have been completed).
The program consists of special education students bowling with general education students.
The schedule is as follows:
Feb.11 -- Akron @ Medina
Feb. 13 -- Medina @ Starpoint, Brad Angelo Lanes in Lockport.
Feb. 25 -- Medina @ Grand Island, Mallwitz's Lanes
Feb. 27 -- Medina @ Sweet Home, Manor II, Amherst.
The season ends with a "culmination event" on March 2 at AMF Airport Lanes in Cheektowaga..