March 7, 2019 - 8:47am
Issuing a call to rally around Joe Trigilio in his fight to bowl over brain cancer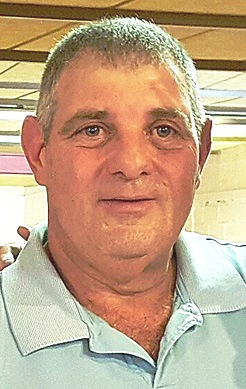 My heart is heavy as I write about the medical condition of Batavia native Joe Trigilio, a dear friend, bowling teammate and competitor for 50 years.
"Trigger" is a Genesee Region USBC Hall of Famer – one of the best league and tournament bowlers the Batavia area has ever produced.
Right up to this season, at the age of 65, he continued to roll high scores and cash in tournament play – even winning a couple of senior events in Rochester.
Unexpectedly, his bowling took a bit of a dive this season. When he found out in mid-January that two cancerous tumors had formed in his brain, the reason for his slump became clear. The news also made it clear that he was in for a fight for his life.
When I heard about his illness, it was like getting punched in the gut. I and his many, many friends across a variety of business, recreation and social circles are sharing in his pain.
Over the past two months, Joe has been in and out of Roswell Park Comprehensive Cancer Center in Buffalo, receiving chemo and radiation treatments and dealing with their aftereffects.
Yesterday, I was prepared to visit Joe and his wife, Kathy, and enjoy a lunch of pepper-and-egg sandwiches from the Pok-A-Dot with them, but he was back in the intensive care unit at Roswell.
As of last night, he was in a regular room and, hopefully, will be going back to his Attica home this weekend.
We all can pray for Joe – there is power in prayer in the name of Jesus.
"So do not fear, for I am with you; do not be dismayed, for I am your God. I will strengthen you and help you; I will uphold you with my righteous right hand."— Isaiah 41:10.
And we all can support Joe and Kathy by purchasing a ticket to attend a "Cancer Benefit for Joe Trigilio" from 1 to 4 p.m. on Sunday, March 24 at Batavia Downs Gaming on Park Road.
The event – set up to help cover some of the Trigilios' growing medical expenses -- will feature live music, food, draft beer and $20 free play to the casino for a $30 donation. Basket raffles, silent auction and other fundraisers are planned.
Tickets can be purchased by calling Joe's sister, Tammy, at 585-813-4455.
GRUSBC ASSOCIATION TOURNEY IS MARCH 23-24, 30-31
Oak Orchard Bowl in Albion and Medina Lanes will be hosting the 13th annual Genesee Region USBC Association Tournament on March 23-24, 30-31.
The team event will take place in Albion with squad times at noon and 3 p.m. on Saturday, March 23 and Sunday, March 31 and 3 p.m. on Sunday, March 24 and Saturday, March 30.
Doubles and singles events will be held at Medina Lanes with squad times at 11:30 a.m. and 3 p.m. each day.
Squads have been set up so that bowlers driving from the southern part of the association (Wyoming and Livingston counties) will be able to bowl the Team, Doubles and Singles on the same day if they so choose.
Competition will consist of four-person Teams in two divisions – Open or Women – and Doubles and Singles in the same two divisions. Handicap is based on 90 percent of the difference in the bowler's average and 215, using a bowler's highest USBC league average for the past three seasons (at least 21 games per league).
The entry fee is $30 per person per event, with optional All-Events priced at $10.
The tournament is open to current GRUSBC members who have bowled at least 21 games in at least one league during the 2017-18 or 2018-19 season.
For more information or to sign up for a squad, send an email to [email protected].
Entry forms can be downloaded from the GRUSBC website – www.bowlgr.com.
PITTSFORD'S VICK ROLLS 300 EN ROUTE TO NYS MASTERS TITLE
Pittsford's Dan Vick (Rochester NY USBC) solidified his place as one of the state's finest scratch singles tournament bowlers Saturday by capturing the 29th New York State Masters Championship – and bowling a 300 game in the process – at Dixie Lanes in Elmira.
The 32-year-old left-hander added another title to his impressive resume as well as $2,000 to his bank account with a 485-388 victory over hometown favorite Jordan D'Angelo (Elmira USBC)
Vick, who also will receive a paid entry to the 2020 USBC Masters, rolled 254 and 231, while D'Angelo, who earned $1,000 for placing second, posted games of 195-193.
Vick reached the final match with a 422-403 win over Adam Chase of North Babylon (Long Island USBC) while D'Angelo made it to the last round by defeating high-qualifier Chris Bardol of Brockport (Genesee Region USBC), 396-361.
Chase and Bardol each won $400 from the $8,340 prize fund.
Vick's 300 game came in the second round of match play.
Along with Bardol, three other GRUSBC bowlers competed with Brian Green of Batavia placing 55th out of the 110 competitors.
ROCHESTER SQUAD WINS RIGGI MEMORIAL EVENT
The Rochester foursome of Steve Meyer, Geoff Nichols, Ricky Zinone and Josh Curtiss posted 3,701 (a 231 per bowler per game average) to capture the $900 first prize at the 17th annual Ron Riggi Memorial tournament at Le Roy Legion Lanes on Feb. 22-24.
Meyer also placed first in the optional singles event with 1,049, good for $150, and was a member of the second-place team with Jeanette Sease, Traci Spanitz and Rob Gustke that shot 3,656, and won $450.
Third place went to the Rochester team of Rob Sease, Dave Emler, Norm Bialuski and Ryan Kretchmer, 3,573, $240, and fourth-place went to the Batavia-area team Geoff Harloff, Rick Underhill, Merry Harding and Jeremy Vallance, 3,552, $230.
The top seven teams out of 36 entries cashed.
ROSE GARDEN II TEAM HOLDS 10-POINT LEAD
Heading into the final regular week of the season, the Rose Garden II team holds a 10-point advantage over Perry Bowling Center in the Genesee Region Youth Travel League.
The team of Evan Phillips, Sawyer Zinter, Megan Jarkiewicz and Brendan Pimm captured 22 out of a possible 24 points in recent action at Mount Morris Lanes to raise its record to 127-65.
Perry, a 20.5-3.5 winner over Oak Orchard II, is at 117-75 going into this Sunday afternoon's competition at Legion Lanes in Le Roy.
Individually, Perry's Dennis Van Duser took top honors with a 242 game and 689 series, while Aaron Leone of Legion Lanes posted 220—606 and his teammate Samantha Hyde added 223—594.
High series: Ben Lennox 531, Austin Hawker 524, Mason Santini 520, Trent Willis 510.
High games: Santini 208, Lennox 204, Pimm 204, Hawker 202, Zinter 201, Willis 200.
The league bowls again this Sunday afternoon at Legion Lanes in Le Roy.
A no-tap tournament, followed by the season-ending banquet, is set for 1 p.m. March 24 at Rose Garden Bowl in Bergen.
For complete standings and statistics, go to www.bowlgr.com and click on the Jr. Travel League tab at the top of the home page.
54-YEAR-OLD DUKE WINS TWO IN A ROW ON PBA TOUR
Professional Bowlers Association legend Norm Duke, three weeks shy of his 55th birthday, is showing he still has plenty left in the tank.
The slightly built right-hander has won the last two PBA events, both televised live on FOX, defeating 22-year-old Anthony Simonson, 212-164, in the title match of the Go Bowling! PBA Jonesboro Open last Sunday, a week after upending Jason Belmonte of Australia in the championship match of the PBA Indianapolis Open.
With 40 career PBA victories, Duke joins Walter Ray Williams Jr. (47) and Earl Anthony (43) with 40 or more titles. He also becomes the oldest player to win two consecutive PBA Tour titles.
This PBA Tour heads to Allen Park, Mich., this week for the 10th World Series of Bowling (March 11-21).  Four titles will be up for grabs, including the PBA World Championship, and FS1 will televised five straight nights of prime-time bowling from March 18-22.
At 10 p.m. this Sunday, the World Bowling Tour Men's and Women's Finals will be telecast on FS1.