September 10, 2019 - 9:26am
Mental health parent/teen coalition leader seeks City Council's support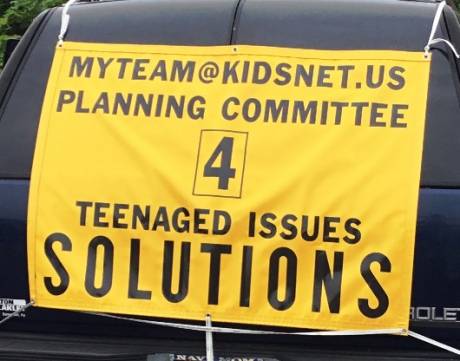 Byron resident James Thorman has seen the adverse effects of mental health issues, having lost two of his children to suicide in 2011.
"I am a surviving parent of teenager suicide; in our case, the suicide death of our 14-year-old daughter led to the suicide death of our 23-year-old daughter," Thorman told Batavia City Council members Monday night during the public comments portion of the board's meeting at City Hall.
The tragic events took place within six weeks of each other, Thorman told this reporter. His daughter, Caroline, 14, died on May 3, and his daughter, Amber, 23, succumbed on June 14.
He has a son, Adam, who is Amber's twin.
Now, Thorman, via what he calls a Planning Committee of Parents and Teenager teams, is reaching out to the public and business sector to "discuss strategies for a set of projects, including enrichment and suicide prevention."
Thorman informed Council members that he wishes to advance this committee into school districts and mental health systems in an effort to bring to light the ever-increasing grip of mental health disorders.
"Our goal is to have this committee represent parents and teenagers (to) organize projects they would like to see given community support," he said. "There are good strategies which will end with being a help to other families and provide added resources for the mental health and well-being of persons in treatment plans."
Thorman's hope is that the community – not only, Batavia, but Genesee County as well -- will partner with his committee through governmental, civic and business support.
"I am looking for small business owners to display this sign (about the committee meeting times) for two weeks, then change the location to a different small business," he said. "I have tried to get help from the franchises and corporations, with no one willing or able to do this."
He said the planning committee is scheduled to meet every third Thursday at 6 p.m. at Richmond Memorial Library, adding that all – including those who have no family mental health history – are welcome to attend.
Thorman also has drafted a letter to the Genesee County Legislature that also includes reaching out to veterans with mental health needs.
"The delivery system that should work well with teenagers but (also with veterans) in the same way because there are the same relationships within the family," he said. "It conveys the motive or intent of saying 'you mean a lot to us' to the person suffering with mental health issues."
Thorman also noted that any projects put forth by the planning committee could be used by mental health agencies in their programming.
"Hopefully, this will provide future value to social workers," he said. "It's along the lines of mining the data."
His comments at Monday's meeting were well-received by City Council.
"Please bring your projects in front of Council, case by case, and we will do what we can to help you," said Council President Eugene Jankowski.
Photo: A sign that currently is being displayed at The Spa at Artemis on Main Street, Batavia. It will be moved to another business in two weeks.
[[email protected] planning committee -- 4 teenaged issues solutions]