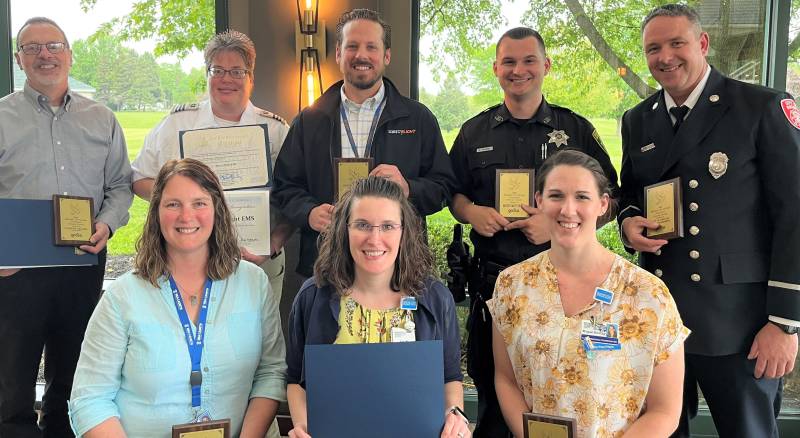 Genesee/Orleans Council on Alcoholism and Substance Abuse officials on Wednesday afternoon honored six "friends" of the nonprofit agency and five GCASA Foundation scholarship award winners at their annual meeting at Terry Hills Restaurant.
Friends of GCASA awards went to the City of Batavia Fire Department, Orleans County Sheriff's Deputy Matt Prawel, Patrick Cecere, Heather Jackson, Mercy Flight EMS and the United Memorial Medical Center MOMS Program.
Scholarship recipients for 2023 are Carly Cerasani, Arianna Hale, Valerie Pastore, Lauren Reimer and Lilly LeTourneau. They each received $1,000 for enrolling in fields relating to human services and/or social services.
FRIENDS OF GCASA
-- City of Batavia Fire Department was recognized for its role in becoming the first Public Safety Assisted Addiction & Recovery Initiative fire department in New York State. It is one of only a few fire companies in the United States to take part in PAARI, which enables people struggling with substance use to reach out to police and fire department personnel for help, without fear of arrest.
-- Deputy Matt Prawel, a school resource officer for the Albion Central School District, developed a fentanyl awareness presentation to fifth through 12th graders, which includes a video about the deadly drug for families to view. He also is a leading member of the school's prom awareness committee, and is committed to delivering the message of making safe and healthy choices.
-- Patrick Cecere works at the Genesee County Public Defender's Office as a social worker/case manager. He consistently has assisted clients of GCASA as they navigate the legal system, advocating for all with fairness, professionalism and compassion.
-- Heather Jackson, an Orleans County Social Services caseworker and former probation officer, has worked collaboratively with GCASA counselors in various areas, notably assisting with patient-centered treatment plans and through programs that provide essential services to youth clients of GCASA. She also chairs Orleans County's National Night Out, an event that brings law enforcement and community groups together in an alcohol- and drug-free setting.
-- Mercy Flight EMS, with its operations center on Call Parkway, Batavia, has been called on upon more frequently as GCASA's medical needs have increased since the inception of its detoxification program, and was recognized for the "kind and respectful way in which personnel has interacted with clients." Mercy Flight EMS staff also were commended for listening to GCASA's clinical recommendations, especially when it comes to transporting individuals to other facilities.
-- The UMMC Moms Program, specifically Megan Boring and Jay Balduf, has partnered with the Health Moms/Healthy Babies initiative at GCASA. Boring and Balduf were honored for making themselves available to serve GCASA clients as a referral source to those who have yet to receive support for their substance use disorder. Boring has made great strides through her coordinator role of the Prenatal Task Force in Batavia, while Balduf shared her wealth of experience as a registered nurse and maternal health educator at UMMC Healthy Living.
FOUNDATION SCHOLARSHIPS
-- Carly Cerasani, a 2023 graduate of Pembroke High School, who is considering attending Brown University in the fall to study Psychology, with a long-term goal of obtaining a doctorate degree. She aspires to improving others' lives, especially children.
-- Arianna Hale, a 2023 graduate of Pembroke High School, will be attending Genesee Community College in the fall to study Humanities and Social Science, with plans to go on from there to earn a degree in Psychology.  She said that she wants to focus her energies on people who need care and support.
-- Valerie Pastore, a 2023 graduate of Byron-Bergen High School, plans to attend Alfred University in the fall to study Psychology. She seeks to work in the healthcare field, with an eye on helping people through research.
-- Lauren Reimer, a 2023 graduate of Batavia High, will be receiving her associate's degree from Genesee Community College this spring through advanced placement credits. Her future college plans are to be determined, but she plans to study Biomedical Sciences.
-- Lilly LeTourneau graduated with a bachelor's degree from the State University of New York at New Paltz and currently is enrolled in the New York State Fellowship Program through the Genesee & Orleans Health Department. She has assisted in a project with Genesee County Mental Health to assess the impact of COVID-19 on mental health services. She is pursuing a master's degree in social work from the University of Buffalo.
GCASA BOARD ELECTIONS
Lynn Strzelecki and Bradley Mazur were elected as new members of the GCASA Board of Directors while President Tim Batzel and directors Jackie Dunham and Pattie Kepner were re-elected. All terms are three years.
Strzelecki is a previous GCASA director while Mazur, the Genesee County undersheriff, joins for the first time. Mazur is the chair of the Genesee County Stop DWI Advisory Council.
Batzel, Vice President Katie Cotter and Secretary-Treasurer Fred Rarick were re-elected.
YEAR IN REVIEW
In 2022, GCASA prevention educators provided services to more than 36,000 youth and adults, with the WNY Prevention Resource Center providing 18 trainings to nearly 500 people. The GOW Opioid Task Force lists 460 active members, with many of them trained in the administration of Naloxone, a medication that reverses opioid overdoses.
On the clinical side, GCASA opened a 16-bed detox center in Batavia in early 2022. Medication programs now serve more than 300 individuals in two locations, with clinical visits topping 21,000 last year. The Genesee Opioid Treatment Program and outpatient clinic were awarded an integrated certification to create a seamless program for outpatient services.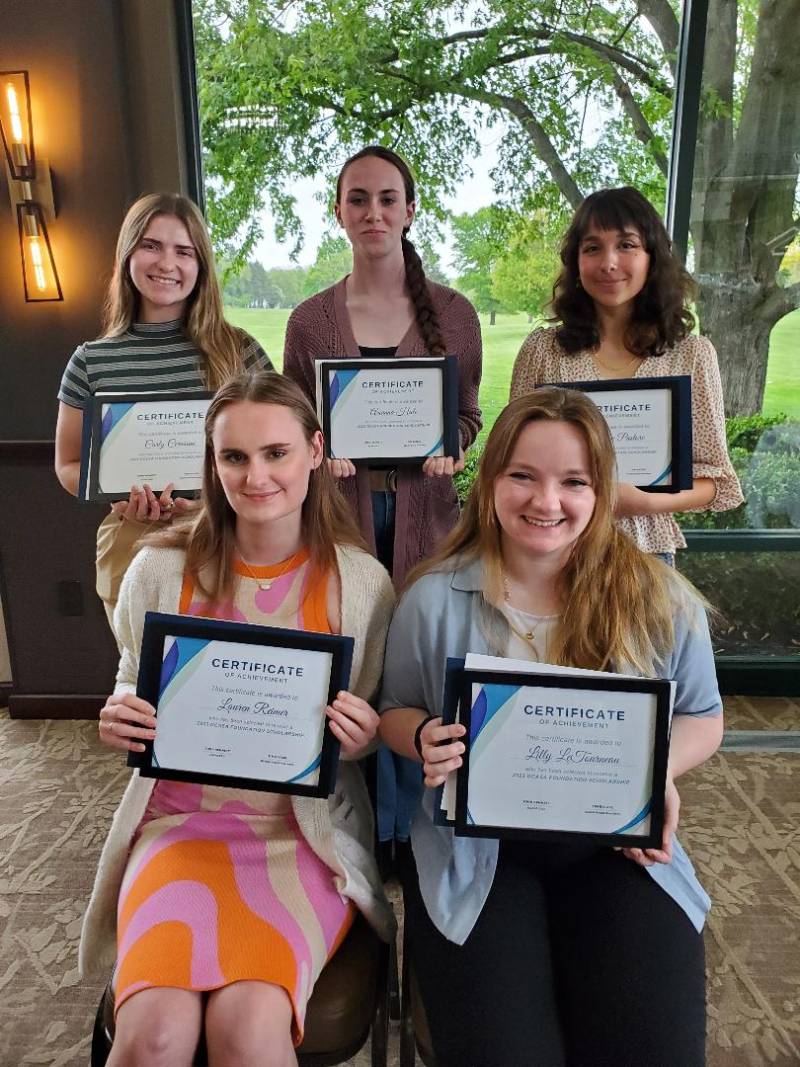 Disclosure: Mike Pettinella is the publicist for GCASA.