September 15, 2013 - 10:10pm
Irish Harriers run well in West Seneca
The Notre Dame Cross Country Team traveled to Buffalo to participate in the West Seneca Invitational at Sunshine Recreational Park on Saturday.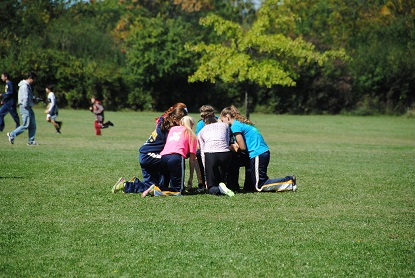 The Notre Dame Girls Team prior to racing
The lady Irish finished in 6th place in the small school division with 137 points.  Laurie Call ran the 3.1 mile course in 20:25 to place 6th with teammate Anna Warner in 10th place with 20:34.  Emily McCracken placed 40th (23:06), Shelby McGinnis 43rd (23:33) and Abby Bleier 52nd (24:01) to score for the Irish.  Also in the race was Emily Sherman placing 80th and Rose Flumerfeldt 90th.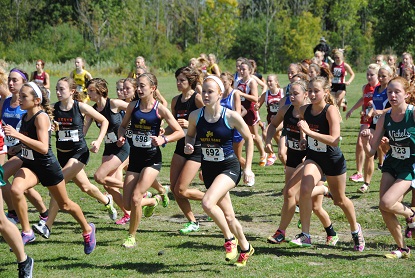 Anna Warner and Laurie Call at the start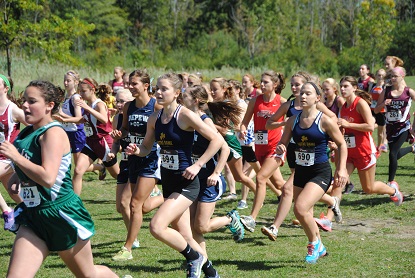 Emily McCracken, Abby Bleier and Emily Sherman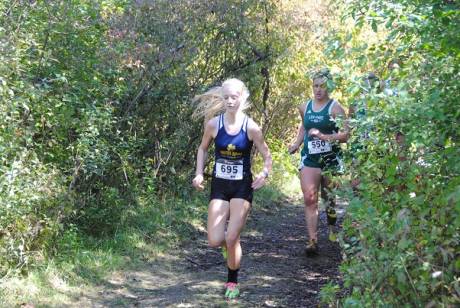 Shelby McGinnis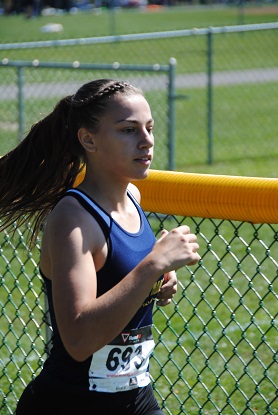 Rose Flumerfeldt on her way to the finish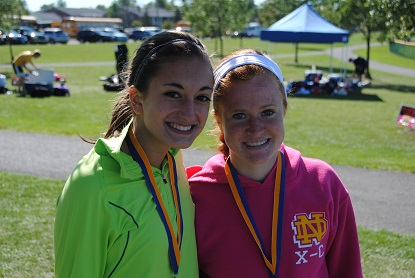 Anna Warner and Laurie Call with their top ten medals
The Irish also had representation in the Freshman/Sophomore race with Serena Strollo-DiCenso placing 16th in 24:20 and classmate Isabelle Bliss in 17th with 24:21.
Serena Strollo-DiCenso and Isabelle Bliss
The boys finished in 11th place in the small school race behind the tight 4-pack of Ryan Fuller in 56th (19:50), Justin Carlson in 59th (20:02), Dylan Fix in 61st (20:03) and Dennis Bleier in 66th (20:17).  Bryan Moscicki closed the gap to finish 97th in 22:01.  Caleb Nellis (24:30) and Ryan Shormann (28:30) also represented the Irish.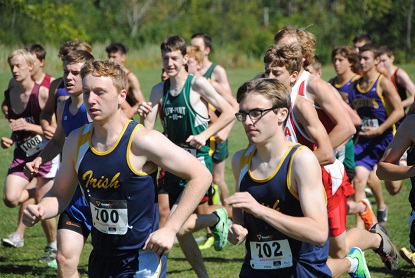 Justin Carlson and Ryan Fuller at the start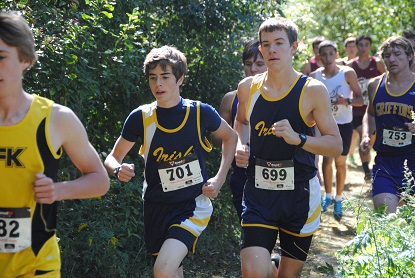 Dylan Fix and Dennis Bleier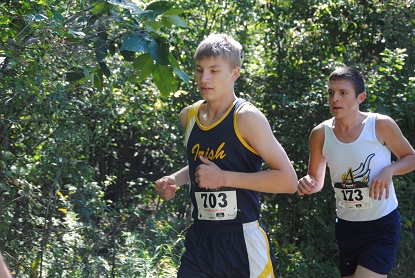 Brian Moscicki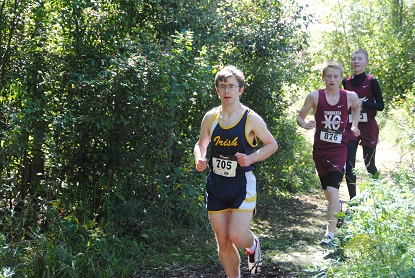 Ryan Shormann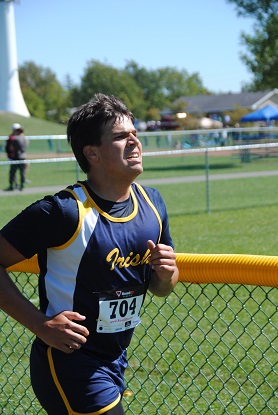 Caleb Nellis