November 12, 2012 - 11:38am
Repeat sweet for Antolos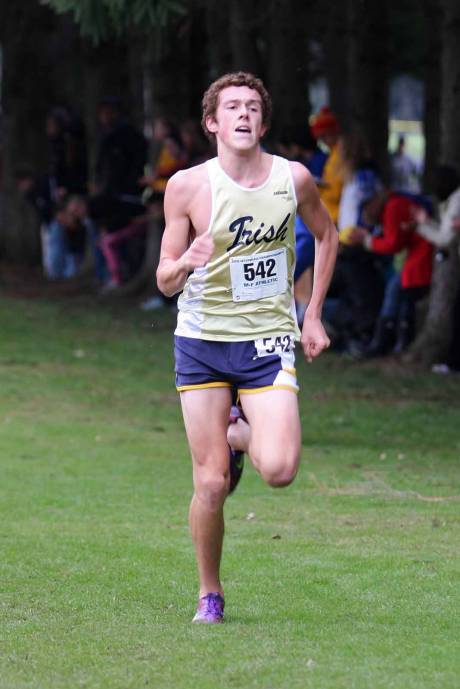 It was a sweet repeat for Notre Dame Senior Jeffrey Antolos at the New York State Cross-country Championships at Elma Meadows. Jeffrey won the Class C race to become only the 5th Section V cross-country runner in history to ever win more than one XC State Title.
Jeff's time of 15:41 beat out second place by 26 seconds and was the 7th fastest time of the day. Jeff will next compete at the NXN Northeast National Qualifier on November 24 at Bowdoin Park in Wappinger Falls.
The girls' team made ND history by placing 4th in Class D to become the best placing XC state team in ND's history. The Irish were led by 9th-place finisher Laurie Call who covered the course at Elma Meadows in 19:42. Anna Warner's third state meet garnered her a 20th place finish with her time of 20:09. Emily McCracken wasn't too far behind in taking 29th place with her time of 20:35.
Shelby McGinnis rose up to run her best race of the year with her time of 21:38, good for 54th place. Rose Flumerfeldt was again ND's 5th girl, running 24:33 and placing 93rd, with Madison Gluck closing out her high school cross-country career with a time of 25:28 and a 99th-place finish, while Emily Sherman took advantage of the day to run 26:16 good for 105th place.
Congratulations to all the runners and their parents on a great 2012 cross-country season, one of the best in NDXC history!
Photos by Bare Antolos.