May 23, 2016 - 10:26am
Gayle Dianne Price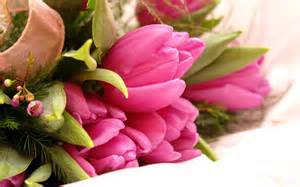 Gayle Dianne Price, 68, of the Buffalo Mobile Home Park in Varysburg, NY died at Buffalo General Hospital on May 12, 2016 after a short illness.  She was born February 11, 1948 to the late Marion M. (Nee Getz) and Robert W. Price. 
Gayle graduated high school in 1965 from Kenmore West. Following her high school graduation she obtained a job at Brand Names Wholesale Distribution until its closing.  She then began working at Motorola/Presolite where her mother had also obtained work.  After Motorola's closing and her mother's retirement, Gayle went to work in East Aurora, NY at Fisher-Price Toys as a Customer Service Representative in the electronics department. Gayle has always had a special fondness for animals in general and for cats and kitties in particular.  She and her mom took in and fed many strays.

Gayle is survived by two half siblings; David J. Price and Janice J. Price.  She is also survived by cousins James A. Tait and Cheryl A. Tait of Marilla, Donald M. Tait of Welland, Ontario, John D. Tait of New Brunswick and Robert P. Tait of St. Catherines, Ontario.  Gayle has been surrounded with a number of special friends  among who are Carol Conrad of Freedom and Joyce Griffen of Varysburg.

There will be no prior calling hours. Gayle will be interred at the Forest Hill Cemetery in Attica after a Graveside Service at 11:00AM on Friday May 27, 2016. 
In lieu of flowers memorials may be made in Gayle's memory to the Wyoming County SPCA http://www.wyomingcountyspca.org/ 808 Creek Rd. Attica, NY 14011 or to the charity of your choice. For more information please call 585-591-1212 or to leave a message of condolence please visit www.marleyfuneralhome.com. Arrangements completed by Marley Funeral Home, LLC. 135 Main Street Attica, New York 14011.