May 24, 2016 - 4:59pm
MICAH G. GARD & MICHAEL J. GARD
posted by
Michael Tomaszewski
.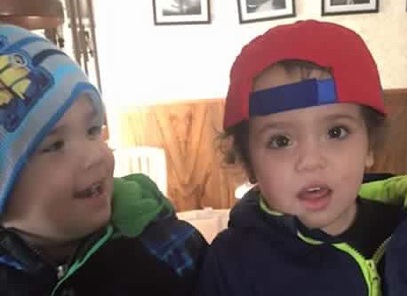 MICAH G. GARD & MICHAEL J. GARD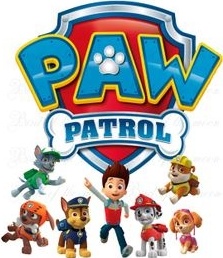 Age 2 1/2, of Batavia, twin boys, were carried to Heaven by the angels on Friday evening May 20, 2016. They were born December 9, 2013 in Batavia to Liin-Noshugaun and Heather Ace both of Batavia. They were preceded in death by grandfather, Gerald Gard and great-grandfather, Gaylord R. Ace. 
Micah and Michael warmed the hearts of everyone from the minute they were born, twins they were, but there was an amazing bond between them, even sharing their own language. Michael was always happy, physically bigger than Micah, but he had the bigger personality. They both had a love of animals, their favorite cartoon was Paw Patrol and both has a tremendous love of their grandparents. 
Surviving along with their parents are a brother, Malachai Gard and sister, Milliana Gard; maternal grandmother, Della (Nana Bear) Martinez of Batavia; maternal great-grandmother, Dollie Williams of Batavia; paternal grandparents, Brian (Tracy) Ace of Batavia; paternal great-grandmother, Maryann Ace of Alabama; great-grandparents, Gerri Steger of Rochester and Clarence (Maryjane) Steger of Arizona; uncles, Brian Ace, Francisco Martinez, Jr. and Cody Harloff; aunts, Nashabia Gard, Shantrionna & Fantazzia Martinez, Rosella Williams, Erica & Amber Ace along with a host of aunts, uncles and cousins. 
The family will be present from 11:00 - 1:00PM Saturday May 28 at City Church 210 East Main Street where a Celebration of the Boy's Life will begin at 1:00PM. They will be laid to rest in Stafford Rural Cemetery and in lieu of flowers memorials can be made to the family.
Please share your memories of Micah & Michael with the family at http://www.tomaszewskifh.com and for more information please call Michael at (585)343-7500. 
THE FAMILY OF MICAH G. GARD & MICHAEL J. GARD IS BEING CARED FOR BY THE MICHAEL S. TOMASZEWSKI FUNERAL & CREMATION CHAPEL, LLC 4120 WEST MAIN STREET ROAD BATAVIA, NEW YORK.