December 5, 2016 - 4:45pm
BEATRICE "BEA" (FRIEDAY) McMANIS
posted by
Michael Tomaszewski
.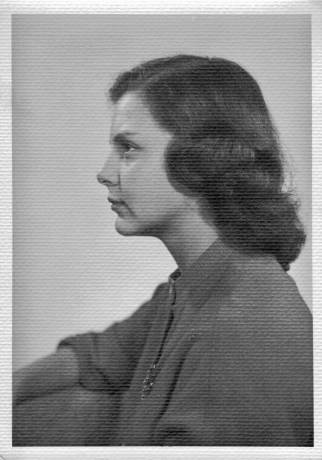 BEATRICE "BEA" (FRIEDAY) McMANIS
Age 73, of Batavia, died peacefully Thursday November 24, 2016 at the Batavia Health Care Center. She was born December 18, 1942 in Batavia, NY a daughter of the late Ralph and Angeline (LaRussa) Frieday also preceded in death by sister, Marilyn Geandreu. 
Bea was a moderator for many years working for Live World based in San Jose, CA; locally she moderated, Batavia Neighborhood Watch now known as Bea's-Town Batavia Neighborhood Watch, in her memory and a frequent contributor to the Daily News and Batavian. She was a board of elections volunteer, history buff, avid card player, Buffalo Bills fan and enjoyed attending baseball games. She had an "extreme" love of coffee and was a Facebook "fanatic" who was always the first to "like" a post. 
Surviving are her loving children, John "J.D." (Deb) McManis of Alaska, Susan Kennelly of Batavia, Eric McManis of Florida, William McManis of MI and James (Jennifer) McManis of Caledonia; sisters, Judy (Gary Donsky) Guminski of Honeoye and Carol (David) Wilks of VA; brother-in-law, Pete Geandreu of Batavia; grandchildren, Tylor, Scotty, Angel, Troy, Mike, Billy, Riley, Doug, Taylor, Alicia, Cameron, TJ,  Brian, Sean & Suzanne, 6 great-grandchildren along with several nieces, nephews and cousins. 
Bea's family invites all to attend her celebration of life 11:00AM Wednesday December 7, 2016 at the MICHAEL S. TOMASZEWKSI FUNERAL & CREMATION CHAPEL, LLC 4120 West Main Street Road Batavia, New York 14020. Memorials in her memory are suggested to Genesee Cancer Assistance, Inc. 127 Bank Street Batavia, New York 14020. 
Please share your thoughts and memories of Bea with her family at www.tomaszewskifh.com 
THE FAMILY OF BEA McMANIS IS BEING CARED FOR BY THE MICHAEL S. TOMASZEWSKI FUNERAL & CREMATION CHAPEL, LLC 4120 WEST MAIN STREET ROAD BATAVIA, NEW YORK 14020.