April 20, 2017 - 9:58am
Walter H. Williams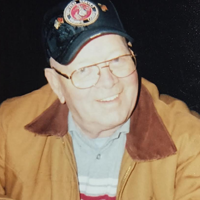 Walter H. Williams, 80, formally of Oakfield, NY passed away peacefully on Friday, Aprl 7, 2017 at the Oak Orchard Manor in Medina.
Surviving are 3 sons; Scott, Tim and Brian. He leaves behind several brothers and sisters, nieces and nephews.
Walter served his country in both the Marine Corp and the Air Force. His body was donated to UB Medical Science Department. No services or calling hours.