June 18, 2019 - 1:26pm
Alexander "Alex" O'Brien
Batavia - Alexander "Alex" O'Brien, 20, of Batavia, passed away on Monday, June 17, 2019, at Strong Memorial Hospital.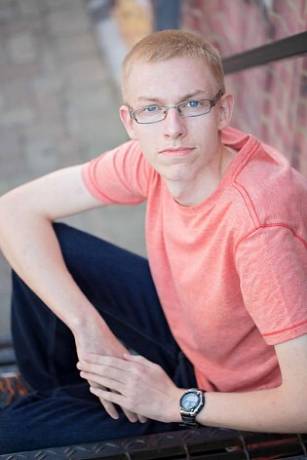 Alexander was born April 19, 1999, in Batavia, a son of Gregory and Karen (Langdon) O'Brien of Batavia.
Alexander was a custodian at the New York State Veteran's Home and also worked food service at the New York State School for the Blind.  He enjoyed anime, music, writing and being with his family and friends.
Surviving along with his parents, Gregory and Karen, are his brothers, Zachary O'Brien of Batavia and Steven O'Brien of Batavia; grandmother, Betty O'Brien of Batavia and two very special friends, Walter and Mary.
Alexander is a grandson of the late John O'Brien and Douglas and Elizabeth Langdon.
Calling hours are Sunday from 1:00 p.m. to 4:00 p.m. at the H.E. Turner & Co. Funeral Home, 403 East Main Street, Batavia, where a Time of Sharing will be held at 4:00 p.m., also on Sunday.
In lieu of flowers, memorials in Alexander's memory may be made to Mercy Flight, 4781 East Saile Drive, Batavia, NY 14020, https://www.mercyflight.org/support/ or to Palliative Care Program - Office of Advancement, P.O. Box 278996, 300 East River Road, Rochester, NY 14627, www.urmc.rochester.edu/medicine/palliative-care/.
Please leave a condolence, share a story or light a candle at www.bataviafuneralhomes.com.