July 11, 2019 - 1:54pm
James Wooster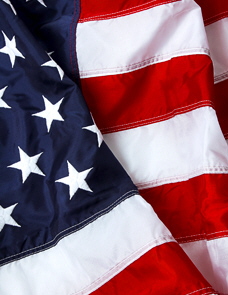 James Wooster, age 82, of Perry passed away on Saturday July 6, 2019 at his home surrounded by his family. He was born in Amherst, NY on September 5, 1936 a son to the late William A. and Barbara M. (Cranston) Wooster. He is preceded in death by his wife: Diane (Parker) Wooster who passed away January 10, 2018, a granddaughter: Renee Greig who passed away in 1998, brothers: John and William Wooster Jr.
Jim was a graduate of York Central School. He served with the US Army. He worked for Akzo Nobel Salt Co. in Retsof from 1957-1997 and went to work for the Perry Central School District from 1997 to 2015. He was a member of the Perry VFW Post # 5009 and American Legion McKelton Post #350 in Perry and a former member of the Perry Rotary Club. He enjoyed gardening, cutting fire wood and was a painter who painted many homes in the Perry area. He was an avid Buffalo Bills and NY Yankees fan. He especially enjoyed spending time with his family.
He is survived by 3 daughters: Laurie (David) Greig Jr. of Warsaw, Julie Hunt of Ft. Edward, NY, Sandy (Jeff) Hostetler of Warsaw, 5 grandchildren: Rachael Greig, Caitlyn Hunt, David Greig III, Brandon Hunt and Gracie Hostetler, 2 sisters: Louise Fisher of Getzville and Elizabeth (Neil) McColl of Fl., 2 sister-in-laws: Annabelle Wooster of Warsaw, Bettie Wooster of Leicester, brother and sister-in-law: Stanley (Nancy) Lubanski of Leicester, along with many nieces, nephews and friends.
Family and friends may call from 10am-1pm on Friday July 19th at the Eaton-Watson Funeral Home, LLC. 98 North Main St. in Perry where services will follow at 1 pm. He will be laid to rest in Glenwood Cemetery in Perry, NY.
Memorial contributions may be made to Suzanne's Comfort Care Home 167 N. Main St. Perry, NY 14530 or to the Town of Perry Ambulance Service Inc. P.O. Box 205, Perry, New York 14530. For more information please call (585) 237-2626 or to leave a message of conddolence visit www.eatonwatsonfuneralhome.com. Arrangements completed by Eaton-Watson Funeral Home, LLC. 98 North Main Street, Perry, New York 14530.