January 21, 2020 - 1:29pm
Thomas M. Perry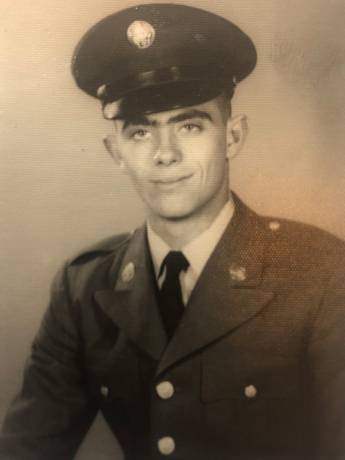 Thomas M. Perry, 73, of Attica, passed peacefully on January 18, 2020 at Crossroads House in Batavia, surrounded by his loving family and caregivers.  He was born in Batavia, NY on July 17, 1946 to the late Henry "Hank" and Lourene "Babe" (Mack) Perry.  He is predeceased by his sisters, Kathleen and Sheila.  
Tom retired from the Attica Post Office as a letter carrier and postmaster in 2001 after 38 years of service.   He is a retired United States Army Veteran- SPC5- serving in the 1st Cavalry Division as a helicopter gunner in Vietnam. He was awarded the Air Medal and the Army Commendation Medal for his service.   He was also an EMT for Marley Funeral Home Ambulance service.   He was a member of St. Joachim and Anne Roman Catholic Church, the Attica Historical Society, and the Attica Fire Department.  Tom was well known for his quick wit, not holding back, and telling it like it is.  He was an avid golfer who was very proud of getting a hole-in-one eight times.  He also enjoyed hunting with his son and grandson.  Additionally, he enjoyed fishing, coaching AYA baseball, and bowling in leagues at the Attica Lanes.  However, without question, his favorite pastime was spending time with his grandchildren.  
Tom is survived by his loving wife of 53 years, Christine (Wysko) and his children, John (Julie) Perry and Kristin (Paul) Janes both of Attica. He is the proud grandfather of John (fiancé, Kirsten Smith), Meredith, Natalie, and Wesley Janes and grandpuppy Paisley.  
There are no prior visitations. A mass of Christian burial will be held at 12pm on Saturday, February 1, 2020 at Ss. Joachim & Anne Roman Catholic Church, 50 East Ave. in Attica, NY.  Burial will be at the Western New York National Cemetery in Pembroke, NY at the convenience of the family.  In lieu of flowers, please consider a donation to Crossroads House, 11 Liberty St. Batavia, NY.   For more information please call 585-591-1212, or to leave a message of condolence, please visit www.marleyfuneralhome.com. Arrangements completed by Marley Funeral Home, LLC, 135 Main St., Attica, NY 14011