August 12, 2020 - 2:30pm
Donald J. Taylor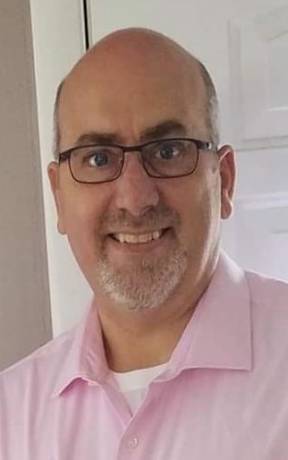 Donald J. Taylor, 59, of Batavia passed away peacefully on August 11, 2020 at Buffalo General Hospital. He was born in Buffalo on November 6, 1960 to Clarence Taylor of Central Square, NY and Gloria (Abbarno) Taylor of Liverpool, NY.
Don, or Uncle Donny as his cousins and nieces called him, was an athlete in his youth, a lifelong die hard Buffalo Bills fan and a fanatic of the Beach Boys and their music, having seen them in concert over 40 times. He prided himself with being able to inspire others to greater achievement in business and in life, most recently as a sales manager for Lowe's Home Improvement, through his online blog and authoring a book on leadership. He shared an unbreakable bond with his loving wife of 12 years and adored his daughter Faith Olivia. He valiantly fought his war with kidney cancer for the last two and a half years, never once wavering in his determination to overcome the odds.
In addition to his parents, Don is survived by his loving wife; Jamie (Stanton) Taylor of Batavia; daughters Amanda Monacelli, Haley Huey, Ali Huey and Faith Taylor all of Batavia; brothers Derek (Cheryle) Taylor of Clay, NY., David (Marjorie) Taylor of Cicero, NY., and Daryl Taylor of Liverpool; 2 grandchildren Willow and Echo Monacelli, along with several nieces and nephews.
Friends are invited to call from 4:00-7:00PM on Friday August 14, 2020 at Gilmartin Funeral Home & Cremation Company, Inc. 329-333 West Main St. Batavia, New York 14020. A Private Funeral Service will be held on Saturday. Don will be laid to rest in Grandview Cemetery in Batavia.
Due to the ongoing COVID-19 Pandemic, the Funeral Home will be restricted to 33% of its occupancy.  The family and Funeral Staff appreciate your understanding and cooperation.
Memorials may be made to Genesee Cancer Assistance 127 North St. in Batavia. To leave a message of condolence please visit www.gilmartinfuneralhome.com or for more information call (585) 343-8260. Arrangements completed by Gilmartin Funeral Home & Cremation Company, Inc. 329-333 West Main Street Batavia, New York 14020.