January 11, 2021 - 3:00pm
William E. LaVarnway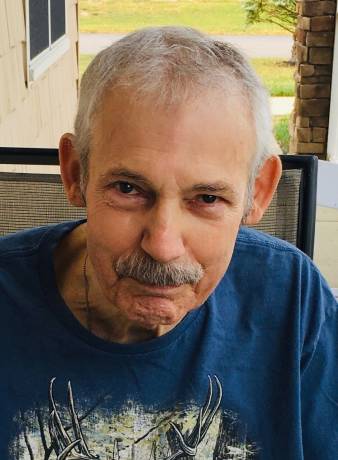 William E. "Billy" LaVarnway, 73, of Attica passed away on Friday January 8, 2021 at Millard Fillmore Suburban Hospital in Buffalo. Bill was born on December 14, 1947 to John and Mary LaVarnway in Auburn, NY and moved to Attica at age 2.
He Graduated from Attica Central High in 1965 and then from Auburn Community College with an Associated degree. He joined the US Navy for 6 years 1969-1975, serving as a Machinist Mate 1st Class, working on many air craft carriers. His best day ever was September 5, 1976 when his daughter, Erin (Treya) Kurnik was born. Bill started working at Kodak and continued there for over 25 years. Bill enjoyed hunting, was an avid fly fisherman, made many of his own flies for the lures. He loved sports and was the Buffalo Bills No. 1 fan. His biggest loves were his many dogs he had, mostly Spaniels and Golden Retrievers. Many remember Bill walking his dogs through Attica, truly a dog's best friend. He also carved walking sticks for waling in the woods with dog in tow. Bill loved to golf whenever he was able. He was an avid reader, a member of Stephen's Memorial Library. He loved all genres of music; Classical, Celtic, Jazz, Rock n Roll, etc. He also loved movies, had quite a collection.
Bill suffered many years from Parkinson's disease but still kept active till the disease took over. He last resided at Greenfield's Assisted Living before he passed. A big thank you and appreciation goes to Greenfield's building B Nursing staff, also to the Millard Fillmore 3rd floor staff than made him comfortable his last week. Our Lord took him into his arms to end his suffering on January 8, 2021.
Billy is predeceased by his parents; John and Mary LaVarnway; nephews Joel LaVarnway, Joey Bailey, Mason Harris and Jake Johnson; niece Aubrey Kimmel and brother in law, Roger.
Bill is survived by his loving daughter; Erin Kurnik; 11 siblings Mary (Royal) Bailey, Suzanne Kimmel, John LaVarnway, David (Sue) LaVarnway, Michael (Maury) LaVarnway, Annette Pfaff, Kathy (Dennis) Klotz, Sheila (Tom) Thompson, Mark (Kathy) LaVarnway, Theresa (Jeff) Hume and Erin (Scott) Mast. He also has many nieces and nephews, many who will miss him, along with 4 cousins who reside in England with their growing families.
Sadly there will be no calling hours. There will be an 11:00AM Mass of Christian Burial held on Saturday January 16, 2021 at Sts. Joachim & Anne Church 50 East Ave. Attica, NY 14011.  He will be laid to rest in St. Vincent's Cemetery.
Flowers are gratefully declined. Memorial donations can be made to the Attica SPCA 808 Creek Rd. in Attica, Sts. Joachim & Anne Catholic Church 50 East Ave. in Attica and Stephens Memorial Library 146 Main St. in Attica. To leave a message of condolence please visit www.marleyfuneralhome.com. Arrangements completed by Marley Funeral Home, LLC, 135 Main Street, Attica New York 14011.