January 20, 2021 - 11:43am
​Arthur A. Cummings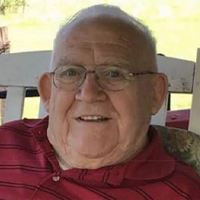 Arthur A. Cummings, 90, of Corfu, passed away on Saturday, Jan. 9, 2021, at LeRoy Village Green from complications due to Covid 19. He was born on Nov. 3, 1930, in Darien, to the late Clarence and Beatrice (Hale) Cummings. He was the oldest of five, and is preceded in death by brothers, Robert Cummings, Richard Cummings, and sister Audrey Reiss. Also preceded in death by daughter, Terry Merritt Collins of North Carolina.
He is survived by his loving wife of 70 years, Marion (Dusel) Cummings, also a resident at LeRoy Village Green; and daughters, Barbara (Jay) Terkel of Corfu, Carol (Bill) Waldon of New Hampshire, Lori (Paul) Embt of Pavilion; a brother, Thomas Cummings of Elba; and 11 grandchildren and several great-grandchildren. Art is also survived by several nieces and nephews.

Arthur spent his early years working on his grandparent's farm, and then he worked at Sweeney Chevrolet as an automotive detailer. After retiring, he enjoyed working part time at IGA in Corfu to keep active. Arthur enjoyed attending church and socializing at the coffee hour afterwards. Arthur also enjoyed being outside and riding on his John Deere mower, and taking care of his yard. It was not unusual to see Arthur going down the road on his John Deere to mow a neighbor's lawn. Arthur was an avid bowler and a lifetime member of the Corfu Volunteer Fire Department. The family would like to thank the staff of LeRoy Village Green that took such loving care of Arthur and our family during this difficult time.
There will be a celebration of life for the family at a later date. Arthur will be laid to rest at Evergreen Cemetery in Corfu, In lieu of flowers, memorials may be made to Corfu United Presbyterian Church, 63 Allegheny Street, PO Box 159, Corfu, NY 14036 or to LeRoy Village Green Sunshine Fund or Activities Fund, 10 Munson Street, Le Roy, NY 14482. Arrangements were made by C. B. Beach & Son Mortuary, Inc., Corfu, NY.