February 23, 2021 - 8:23pm
Mrs. Genevieve Versaggi
Oakfield - Genevieve Versaggi, age 85, of Oakfield  passed away on Monday, February 22, 2021 at her home.
Mrs. Versaggi was born August 4, 1935 in Buffalo, a daughter of the late Leo Kawacz and Stella Waclawski Kawacz.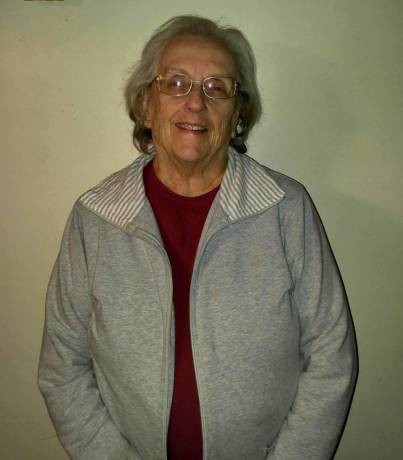 A longtime member of St. Padre Pio Parish in Oakfield, she enjoyed word puzzles, working crossword puzzles and Sudoku puzzles. Mr. & Mrs. Versaggi were regulars at McDonald's on West Main Street in Batavia where they stop in for lunch daily and enjoyed playing Bingo and having coffee with their "coffee klatch".  A devoted wife and mother, she adored her grandchildren and great-grandchildren who were her entire world. 
She is survived by her husband, Frank J. Versaggi whom she married on June 11, 1955; her children; Robert F. (Ann Marie) Versaggi of Oakfield; Debra A. (Darryl) Reuben of Medina and Cheryl M. (Lorraine) Myers of Elba; five grandchildren; Alissa (Adam) Helsdon, Amanda (Brandon) Gattie, Ashley (Brian) Zeberl, Jake Myers and Jeremy Versaggi; five great-grandchildren; Riley, Owen, Blake, Gianna and Aiden; her brother; Leon Kawacz of Greece along with several nieces and nephews.
She is the sister of the late Richard Kawacz.  
There are no prior visiting hours. Her Mass of Christian Burial will be celebrated on Friday, February 26, 2021 at 10 a.m. at St. Padre Pio Parish, 56 Maple Avenue, Oakfield. She will be laid to rest in St. Cecilia's Cemetery. To leave a condolence, share a story, or light a candle in her name please visit www.burdettandsanford.com.
Arrangements have been entrusted to the Burdett & Sanford Funeral Home, 11 Maple Avenue, Oakfield.
*Church capacity will be limited to 50%. Facial covering and social distancing will be mandatory. We thank you for your consideration and cooperation*