March 24, 2021 - 10:05am
James E. Bohn
posted by
Ronald Konieczny
.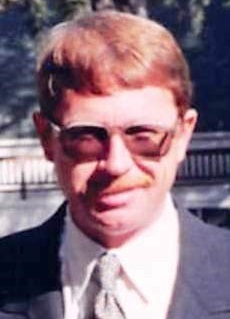 James E. Bohn age 67 of Mooresville, NC, died Friday, March 19, 2021. He was a long-time Genesee County Resident and for several years managed ABC Glass in Batavia, before moving to Mooresville, NC, in 1999.
Mr. Bohn was born February 2, 1954, in Tonawanda, the son of the late Elmo and Mary (Cogswell) Bohn. An avid gardener, Jim enjoyed tending his extensive vegetable garden, and was a member of Ducks Unlimited.
Surviving is his wife, Elizabeth (Hasler) Bohn; a son, Scott Henskee; a daughter, Shelby (Norman) Mattie; four brothers, Ronald Bohn, Kevin (Ann) Bohn, Roger (Sandra) Bohn, and John (Colleen) Bohn; two sisters, Barbara Rogers and Virginia Bohn; and a brother-in-law, Joseph Gallo. He is also survived by four grandchildren, three great-grandchildren and many nieces and nephews.
Besides his parents, Mr. Bohn was predeceased by a sister Kathleen Gallo, a brother Michael Bohn, a brother-in-law Richard Rogers, a sister-in-law Shirley Bohn and his mother-in-law Rose Hasler.
Private services will be held at the convenience of the family.
Memorials can be made to Genesee County Ducks Unlimited, P.O. Box 574, Batavia, New York 14021 or All Babies Cherished, 445 Ellicott St., Batavia, NY 14020.
LOCAL ARRANGEMENTS WERE ENTRUSTED TO THE J. LEONARD McANDREW FUNERAL HOME, LLC, 2 BOGUE AVE., BATAVIA, NY 14020.