April 1, 2021 - 8:49am
Michael Edward King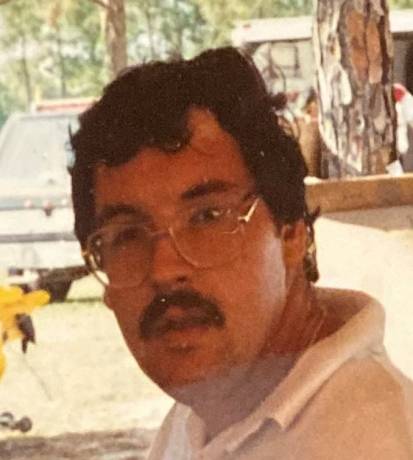 Batavia - Michael Edward King, 57 of Batavia passed away on Tuesday, (March 23, 2021) at his home in Batavia.
Mr. King was born June 12, 1963 in Batavia, a son of the late Edward King Jr.  and Sharon (McEwen) Hillabush.
Mike attended City Church in Batavia and enjoyed antique cars, muscle cars, and racing. He was a lover of music and was always up to something mischievous. A man of quick wit, Mike was able to insert a joke into most any situation.
Surviving are his step-daughter, Angela Parker of Florida and her children, Todd Brelsford and Meryssa Parker; a brother, Mark Collier of Batavia; an Aunt, Joyce (Gordon) Cowell of Batavia; Uncles, Tim (Linda) King of Corfu, and Tim (Cindy) McEwen of Texas. Mike is also survived by dear friends, Tammy and DJ Tuller of Florida.  And many cousins.
 
He is preceded in death by Aunts, Nancy Mendez and Dorothy Rodriguez.
There will be no visitation. A Celebration of Mike's Life will be held on Saturday (April 24, 2021) at 11:00 a.m. at St. Anthony's Church, 114 Liberty Street in Batavia. In lieu of flowers, memorials may be made to the American Heart Association, 300 5th Avenue, Suite 6, Waltham, MA 02451 or online at heart.org.  
Due to the ongoing COVID-19 Pandemic, the church will be limited to 50% capacity. Face coverings and social distancing will be required. We appreciate your understanding and cooperation.
Arrangements were entrusted to the H.E. Turner & Co. Funeral Home in Batavia. Please leave a condolence, share a story, or light a candle at www.bataviafuneralhomes.com.